INGSA2024: The Transformation Imperative
Expanded Evidence for Inclusive Policies in Diverse Contexts
Kigali, Rwanda
1 – 2 May 2024 – with satellite events 30th April and 3rd May 2024
Our post-Covid, climate-shifted, and digitally evolving world is more attuned than ever to the role that robust knowledge should play in policy-making. Yet there are growing complexities in assuring this.
INGSA2024 will focus on new and evolving theories and practices of inclusion and diversity in science advice to governments. What does a more connected and inclusive science advice look like in its development, its goals, and its reception?
With the clock ticking, INGSA2024 will be at the nexus of these issues, offering the perfect opportunity to integrate promising practices and lessons learned around the world. Find out more…

Applications open for Session and Satellite Proposals:
Would you like to propose a session or a satellite for INGSA2024?
To involve the global INGSA network in building an engaging and challenging conference, we are inviting proposals for Sessions in the main conference or Satellite Events to take place in conjunction with the meeting. Open Call Applications are open now – Closing 29th October 2023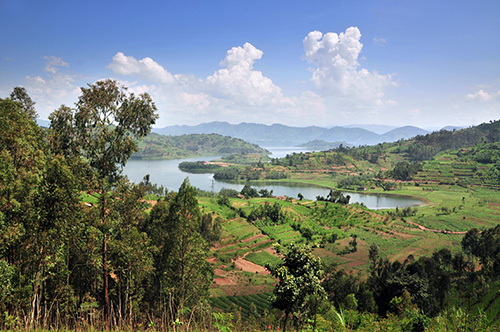 INGSA2024 is excited to bring together 500 delegates from across academia, policymaking, diplomacy, and the private sector to comprehensively examine the role and function of science-policy-society mechanisms at, and between, all levels of government. Delegates can expect a variety of enlightening and thought provoking sessions across science advice, science diplomacy and the role of inclusion, diversity and
The conference is open to all members of INGSA. As with previous conferences, there are no costs for registration but attendees and speakers need to cover their own travel and accommodation. A limited number of travel bursaries will be made available to support delegates from across Africa and the Global South. We will release details, along with a list of preferred hotels in due course, so watch this space.
Conference Sponsorship
Would your organisation like to sponsor the world's leading conference at the intersection of evidence, public policy, and society? Knowledge-to-policy structures, capacities, and capabilities, are more important than ever. Decision-makers across all sectors are called upon collectively to effect societal transformation and resilience, and to repair planetary systems in fair and efficient ways. Assisting in this effort, INGSA conferences have been at the forefront of the debate, foresight, and direction-setting.
You can be part of this work, while also giving a platform to some of Africa's fastest rising stars who are leading the way in societal and technological transformations.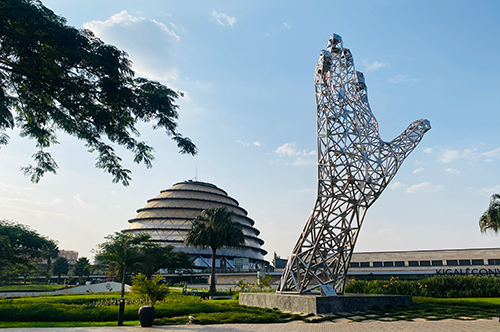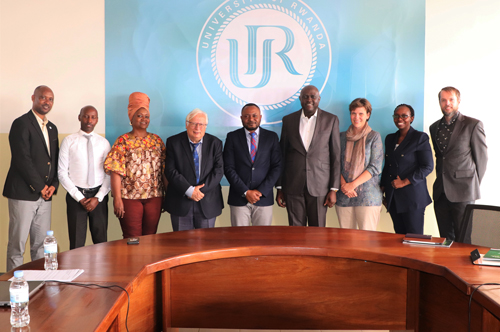 As part of the Government of Rwanda's work to deepen the country's evidence-to-policy pathways, the government has been supportive of INGSA's work to establish an INGSA-Africa Hub in Rwanda in collaboration with the University of Rwanda.
The INGSA-Africa Hub Rwanda will not only work to augment the science advice capacity in Rwanda but will grow into a regional leader for training events and opportunities, to help extend INGSA-Africa's mission of raising science advice capacity across the continent. Find out more here…