Collaboration and innovation to overcome COVID-19 challenges – Dr Ir Siti Hamisah Tapsir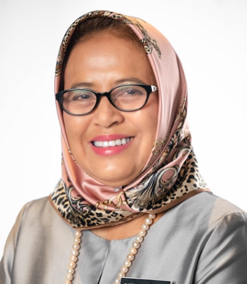 27th September 2021
Dr Ir Siti Hamisah Tapsir
Southeast Asia Science Advice Network (SEA SAN)
International Network for Government Science Advice
The INGSA Southeast Asia Science Advice Network (SEA SAN) is pleased to share an Opinion Piece by Dr Ir Siti Hamisah Tapsir, SEA SAN Council Member and former Secretary General of the Ministry of Science, Technology and Innovation (MOSTI) Malaysia, which highlights the strategies and efforts of the Malaysian government in combating the COVID-19 pandemic.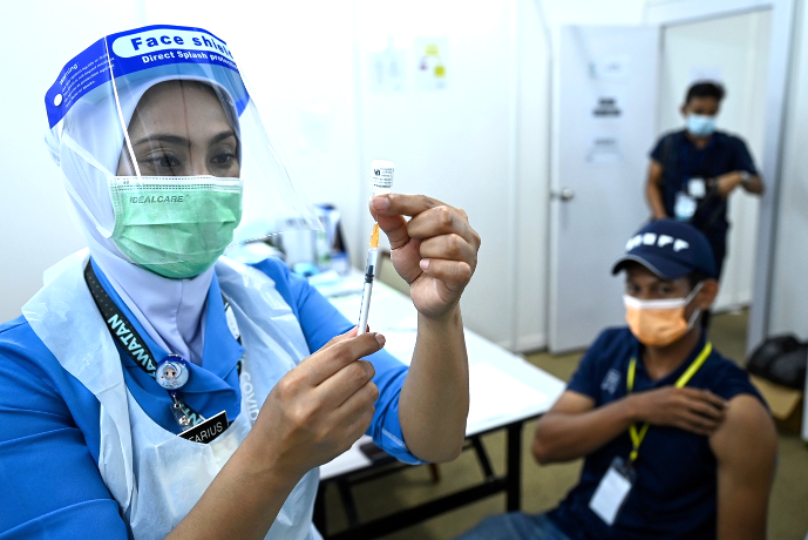 ---
The COVID-19 pandemic is a wakeup call for all to realign our development trajectory. It has augmented the need for a planetary health approach to be mainstreamed in our development agenda. While COVID-19 has posed multifaceted challenges, it too provides opportunity to deploy technologies as solutions to enable us to wade through this pandemic.
In this regard, we have launched the National Policy on Science, Technology and Innovation (DSTIN) 2021-2030, which is designed to transform the country from being a tech user to a tech developer. The Ministry of Science, Technology and Innovation (MOSTI) has also introduced the 10-10 Malaysia Science, Technology, Innovation and Economy (STIE) framework that encompasses 10 Technology Drivers on 10 Socioeconomic Drivers to enable a vibrant and agile National STIE Ecosystem.
Ipsos, an international market research and consulting firm, stated in its global summary report (as of 31 August 2021), that COVID-19 is one of the most worrying issues across the globe today. The summary was made based on a 28 country survey, and on average, 37% are concerned about the pandemic. Malaysia records its highest level of concern about Coronavirus at an alarming 83% since April 2020 than other nations.1
Malaysia has deployed various strategies in the fight against the pandemic. One of the first few was the establishment of the Special Committee for Ensuring Access to COVID-19 Vaccine Supply (JKJAV) on 14th October 2020 to ensure timely access to the supply of COVID-19 vaccines for the country. In addition, the JKJAV outlines the policies and strategies to curb the COVID-19 pandemic nationally.
This was followed by the formation of the COVID-19 Immunisation Task Force (CITF) to ensure systematic distribution of vaccines. MOSTI was given a mandate as the lead Ministry to implement the COVID-19 Immunisation Programme (PICK) in the aspect of non-health services especially issues related to logistics and coordination involving states and government agencies while the Ministry of Health (MOH) focuses on health services in dealing with the pandemic.
MOSTI's timely efforts in prioritising and designating populations for vaccination, and dissemination of pertinent information about vaccines and immunisation helped to strengthen public confidence in the vaccination programme. To date, PICK has an excellent achievement threshold as more than 60% of Malaysia's adult population have been vaccinated as of 31st August 2021. This figure exceeds the original target and was made possible through strong collaboration from all parties, optimising various expertise and knowledge. This included deployment of the latest technologies in vaccine management using blockchain.
At the international level, Malaysia is a key-player in promoting vaccine diplomacy and global unity with its multi-pronged approach through multilateral and bilateral platforms towards addressing COVID-19. For instance, in November 2020, Malaysia forged collaborations with multilateral organisations – the COVID-19 Vaccines Global Access (COVAX) Facility, a global initiative launched by the Global Alliance for Vaccines and Immunisation (GAVI), the Coalition for Epidemic Preparedness Innovation (CEPI), and the World Health Organization. This is a strategic initiative to accelerate the acquisition of COVID-19 vaccines and to provide equitable access globally for diagnostics, treatment and inoculation. At the regional and bilateral platforms, Malaysia has close working relationships with ASEAN Member States (AMS), European Union, Japan, People's Republic of China, the United Kingdom and the United States of America on vaccine development and accessibility.
Malaysia is also in the advanced stage of rolling out a National Vaccine Development Roadmap (NVDR), which will spearhead Malaysia as a developer of vaccines for human usage.
MOSTI strongly emphasises that innovation and the power of human ingenuity are vital to pivot this crisis around. During trying times, some of the world's greatest solutions for humankind have emerged especially from the start-ups. Malaysia already has a sound reputation as an emerging and thriving environment for innovation. According to the Global Start-up Ecosystem Report 2020 (GSER2020), Malaysia is ranked in the Top 10 Emerging Ecosystems in Performance and in the Top 20 Emerging Ecosystems in Talent. Malaysia also ranked eighth in Asia and 33rd overall in the Global Innovation Index (GII) 2020 report released in September 2020 by the World Intellectual Property Organisation (WIPO).
COVID-19 made us realise how vulnerable the human race is and we need to build back better. As a human race we need to redefine development and it's time that we bring to the front the equilibrium of the 3Ps – Planet, People and Profit. It is imperative that in moving forward, our interventions and technologies have to be eco-centric, inclusive and equitable. In this regard, while Malaysia remains a competitive nation in the region, much effort is needed to increase the level of competency and innovative output. Towards this end, Malaysia is taking a whole-of-nation approach in mainstreaming STIE for catalysing new wealth creation while ensuring societal well-being and promoting sustainable development.
1 https://www.ipsos.com/en/what-worries-world-august-2021
The author is the former Secretary General at the Ministry of Science, Technology and Innovation (MOSTI) Malaysia, and is a Council Member of the Southeast Asia Science Advice Network (SEA SAN) by the International Network for Government Science Advice (INGSA). Visit www.sea-san.org for more articles from INGSA and the SEA SAN.