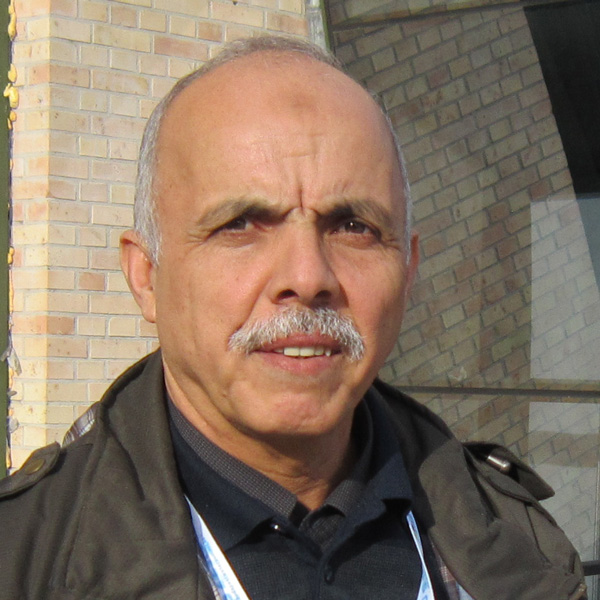 Dr Abdelali Laamari – Morocco
Project: Smart water governance in Moroccan agriculture: Science and policy new partnership and cooperation
In the case of Morocco, integrated water management needs to involve all activities affecting the accessibility and quality of water, among sectors. Agriculture is a key player as in most regions; it's the primary user of water. According to that to enable sustainable water use, regulations and standards need to be changed or adapted to appropriate technologies and solutions using water or increased water use efficiency.
Even water has benefited from government efforts; more coordination efforts between sectors and actors are needed to re-regulate planning and building practices. So enhance cooperation and coordinate between science and policy on water management in agriculture considering other sectors are an urgent need.
The objective of this initiative is to develop a platform demonstrating how science evidence can support the UN sustainable development goal 6. The consideration of policy makers, local communities, water user's associations, researchers can contribute to enrich the debate on water governance. Reinforce water governance of agricultural water can contribute to its efficient use by considering science and technology and contribute to INGSA and collaborators to build a capacity on policy advise. Different experts from and outside Morocco with expertise on water economics and water management in Africa and Arab countries are involved in this research.
Project Results:
Workshop 1 – July 2018: Smart Water Governance in Moroccan Agriculture: New Research and policy partnership and collaboration.
Workshop 2 – March 2019: Smart Water Governance in Morroco: An new partnership for bridging research and policy in the case of water management in Tadla.
As well as undertaking considerable academic research on the topic, he and his team were also able to engage the League of Arab States on this topic and they included the issue of water governance at the First Joint Meeting of Arab Ministers of Agriculture and Water. The Cairo Declaration was a result of this meeting, and contained a specific action to strengthen the science-to-policy interface for water management, which was directly influenced by Dr Laamari's project and results.
The work has also resulted in invitations to join committees or other meetings across Africa, amplifying the value of his research. He has also reported that his project was also considered as a test-case for whether similar initiatives could be developed in other parts of Morocco. So INGSA is optimistic that Dr Laamari's research will have long-term implications for water management policy in Morocco and hopefully elsewhere.
Project Outputs:
Biography:
Abdelali LAAMARI is an Engineer in agronomy, Agricultural Economist from Hassan II Agronomy and Veterinary Institute and got a PhD in Economics from the University Hassan 1st. He has worked for the USAID for five year as agricultural economist researcher within MIAC Project. He joined the National Institute for Agricultural Research in 1993. He is member of Moroccan Association for Agricultural Economics and The International Association for Impact Assessment.
He has contributed to the training program for Master in Economics by two disciplines Mathematical programming and Social analysis system (SAS²). His research focuses on risk, natural resource management and impact assessment of improved technologies. He has coordinated different projects on land degradation, adaptive management of collective rangelands, and waste water use in agriculture, community management of water used in agriculture and wheat germplasm improvement.
Laamari contributed in a book titled NRM Technologies in Crop-Livestock Production Systems in Arid and Semi-Arid Areas of Morocco and Tunisia in "The Impact of Natural Resource Management Research: Studies from the CGIAR" edited by David Zilberman and Hermann Waibel. CABI (2007). Also he has edited the acts of the international workshop on bridging research and policy: the case of water efficiency in rainfed wheat areas (EU/INRA/Rothamsted Research). As expert on impact assessment, he was involved in a study on: Assessing the economic impact of durum research in Morocco, published by ICARDA in 2005. Other scientific publications related to land degradation in Morocco with USAID, the determinants of water economic efficiency and food legumes were published during the last three years. In 2014 he was involved in a project on mainstreaming ecosystem service into country's and macroeconomic policies and programs funded by UNEP and leaded by AUI and University of Minnesota. The project aims to build national capacity on integrating water services considerations into country's sector and economic policies in line with MDG 1 and 7. Finally, I am leading a research program on water governance and climate change (2017-2020) as a part of a mega project on water and agriculture.