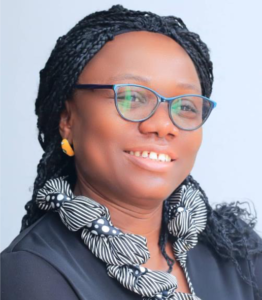 Dr Nzweundji Justine Germo
Dr Nzweundji Justine Germo is a researcher at the Institute of Medical Research and Medicinal Plants Studies (IMPM) in Cameroon. She conducted her PhD research at the University of Florida in 2011 and at Alabama A&M University in 2013 under a UNESCO-L'OREAL fellowship.
Dr Nzweundji received the Best Junior Researcher of IMPM award in 2015, a TWAS-DFG postdoctoral fellowship at Geisenheim Hoschule University in Germany in 2018, and an ASLP fellowship in 2019. She is the President of the Cameroon Academy of Young Scientists and a member of the Global Young Academy.