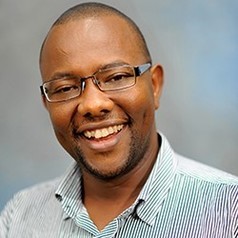 Dr Henry Zakumumpa – Uganda
Project: Re-engineering health systems for differentiated HIV care scale-up: moving from evidence to policy and practise in Uganda
There is growing consensus that traditional 'one-size-fits-all' models of clinic-based, physician-centered HIV care are unsustainable in resource-constrained settings given escalating demand for anti-retroviral therapy (ART) and declining international assistance. Differentiating HIV care to the needs of individual patients (such as spacing appointments, pharmacy-only refills for stable patients) is critical.
Although there is accumulating experimental evidence demonstrating that differentiated care models (DCMs) reduce the costs of HIV services delivery, decrease pressure on over-burdened health systems and result in better patient outcomes, there has been limited uptake at the policy and operational-level in countries with a high HIV burden including Uganda. There is growing consensus that the slow adoption of DCMs revolves around implementation barriers in countries with weak health systems. Against this backdrop, this study will utilize implementation research lenses to explore avenues of reducing the gap between evidence and policy and practice as guided by the Consolidated Framework for Implementation Research (CFIR).
The overarching goal is to conduct a prospective study to understand facilitators and barriers to the uptake of DCMs evidence in policy and practice by actors in the health system in Uganda. To achieve this goal, specific aim 1 will entail engagement of multiple stakeholders to elicit perspectives on appetite for change (adopting DCMs). Aim 2 will focus on examining health system readiness for adopting DCMs from policy-maker perspectives in Uganda. Aim 3 seeks to evolve a DCMs scale-up implementation plan drawn from Aim 1 AND Aim 2. Contrary to previous researcher-dominant approaches, this study will adopt a Community-based participatory research approach (CBPR) which has been recommended to reduce the gap between evidence and practice by engaging multiple stakeholders including policy-maker perspectives.
This study will utilize a qualitative research design involving three components. In-depth interviews with HIV services delivery policy-makers, a multi-stakeholder data collection workshop and an overall synthesis feeding into an multi-sectoral action plan aimed at bringing DCMs to scale for HIV services but with potential for application to Non-communicable diseases( NCDs).
PROJECT OUTCOMES
• Ethical approval of research protocol secured from nationally-accredited body.
• MPH (Health Policy) research internee student recruited.
• A multi-stakeholder workshop held with 40 representatives including health worker professional bodies.
• In-depth interviews conducted with 26 policy makers relating to HIV service delivery.
• A policy-maker breakfast meeting held with at least 20 policy-makers.
• An action plan generated for bringing differentiated service delivery to scale in Uganda.
• Health policy mentor-ship visits made to University of Cape Town for holding 6 meetings with Prof Lucy Gilson, Prof Helen Schneider (UWC), Prof Charles Hongoro (HSRC).
• Conference abstract completed and submitted to an International scientific conference.
• Manuscript draft completed and submitted to peer-reviewed journal (Provisional manuscript title:Provider and policy-maker perspectives on facilitators and barriers to differentiated HIV care evidence uptake in policy and practice in Uganda).
Reference: About Differentiated Care: What is differentiated care? [http://www.differentiatedcare.org/about].
Biography:
Dr Henry Zakumumpa is a CARTA Research Fellow at Makerere University, School of Public Health. Henry has specialized in HIV and health systems and his academic background is in the social sciences.
He is a graduate of the rigorous PhD fellowship program of The Consortium for Advanced Research Training in Africa (CARTA) which is led by the University of Witwatersrand in South Africa and African Population and Health Research Centre (APHRC) based in Nairobi, Kenya . His PhD research focused on the sustainability of anti-retroviral therapy (ART) scale–up implementation in Uganda and was jointly supervised by Johns Hopkins University, Bloomberg School of Public Health and Makerere University. In early 2017, Henry was a Carnegie Corporation of New York Fellow at Michigan State University.
Henry is a two-time fellow of The German Academic Exchange Service (DAAD) at the University of Kassel (2010) and University of Oldenburg (2009). He has been Principal and Co- Investigator on research projects funded by Bill & Melinda Gates Foundation, USAID, WHO, Wellcome Trust (UK) and Population Council (US). Henry has published extensively on differentiated HIV service delivery in esteemed international journals such as Implementation Science, Global Health Action ,BMC Health Services Research and Global Health Research and Policy.