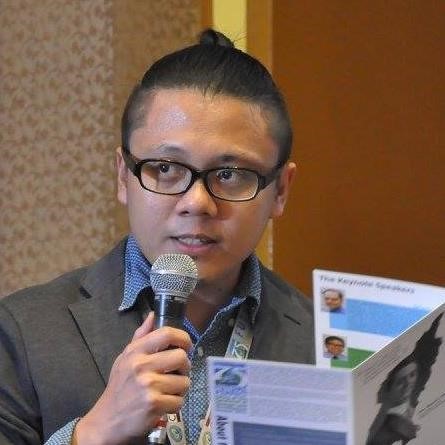 Dr Kristoffer B. Berse – Philippines
Project: Role of Academia in Policymaking for Disaster Risk Reductions and Climate Action
The study aims to investigate the role and dynamics of a specific group of Filipino scientists, the so-called National Panel of Technical Experts (NPTE), in providing scientific advice and evidence to support the development and implementation of policies pertaining to:
SDG 13 (Climate Action) and related goals such as:
SDG 1 (No Poverty),
SDG 2 (Zero Hunger),
SDG 3 (Good Health and Well-Being),
SDG 6 (Clean Water and Sanitation),
SDG 7 (Affordable and Clean Energy),
SDG 9 (Industry, Innovation and Infrastructure),
SDG 11 (Sustainable Cities and Communities),
SDG 12 (Responsible Consumption and Production),
SDG 14 (Life below Water), and
SDG 15 (Life on Land).
Firstly, it will document the level of policy engagement of NPTE scientists in relation to the above-mentioned SDGs. It will then explore the dynamics of interaction among themselves and with other key stakeholders throughout the whole policy cycle. To provide a comparative perspective, it will draw lessons from the experience of similar scientific bodies in Malaysia and/or Indonesia.
Data will be collected through semi-structured interviews and document review. Findings from the study can inform the formulation of policy guidelines to further strengthen the role of the NPTE and the larger Filipino scientific community in SDG-relevant policymaking.
Project Results:
Workshop 1: Scoping Workshop on the role of Academia in Policymaking for Disaster Risk Reductions and Climate Action – Manilla, Philippines
Workshop 2: The Role of Academia and Science in Policymaking for Disaster Risk Reduction and Climate Action Indonesia – Jakarta, Indonesia in collaboration with Laely Nurhidayah
Kris' research was the first of its kind in the Philippines, and provided insight into the science-advice mechanisms of the country and also comparative differences, with him also interviewing stakeholders in Thailand, Indonesia and Malaysia. Kris plans a range of academic and policy-focused outputs over the long-term, meaning ongoing outputs beyond the closure of the grant.
It was also excellent to see Kris collaborate with fellow Research Associate, Dr Laely Nurhidayah from Indonesia, which resulted in a formal MoU between their respective research institutes and strengthening scientific collaboration in the region.
Project Outputs:
Biography:
Kris earned his doctorate (Urban Engineering) and master's (Environmental Studies) degrees as a Monbukagakusho and Asian Development Bank scholar, respectively, from the University of Tokyo, and his BA (Public Administration) from the University of the Philippines (UP). He has over 15 years of progressive professional experience encompassing teaching, research, capacity building, and knowledge management in areas that broadly crisscross public policy, disaster/climate risk management, urban sustainability, and inter-local cooperation. He is presently a faculty member of the UP-National College of Public Administration and Governance, where he handles graduate and undergraduate courses on policy analysis, research methods, and disaster governance. He is concurrently affiliated as a fellow with the UP-Resilience Institute, the university's primary research, advocacy, and public service arm to promote disaster risk reduction (DRR) and climate change action.
Outside the academe, Kris has served as a consultant to a number of international, national, and local organizations in and outside the Philippines. Among other things, he has helped the UN Office for Disaster Risk Reduction (UNISDR) in developing a handbook to guide parliamentarians in mainstreaming DRR in their work, and in scoping the extent of DRR and climate change adaptation in the national laws, policies, and development plans of Asia-Pacific countries. For the Association of Southeast Asian Nations (ASEAN), he has provided technical support in the planning and rollout of ASEAN's assistance in the aftermath of Typhoon Haiyan, and then later developed the knowledge management strategy and training modules for its regional Disaster Risk Financing and Insurance Programme. Up until 2017, Kris has rendered advisory services to the Philippines' Climate Change Commission as Senior Technical Advisor, and was involved as Governance Specialist in a World Bank-funded project aimed at incorporating DRR in the National Building Code. At the local level, he has developed "hybrid" modules to help local government units in the formulation of their climate-sensitive disaster risk management and contingency plans.
Over the years, Kris has presented and published his works in various forms and fora, including mass media. Since re-joining the academe in 2013, he has received recognition for his efforts, having been a recipient of the UP International Publication Award, One-UP and UPD Centennial Faculty Grants. Most recently, his paper on post-disaster interurban cooperation has been included in the book, Crossing Borders: Governing Environmental Disasters in a Global Urban Age in Asia and the Pacific, edited by Michelle Ann Miller, Mike Douglass and Matthias Garschagen (Springer, 2018).