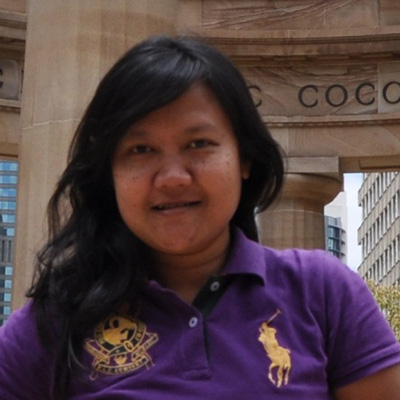 Dr Laely Nurhidayah – Indonesia
Project: Addressing Sea Level Rise (SLR) through Integrated Coastal Zone Management, Disaster Risk Reduction and Sustainable Livelihood: Semarang as a Case Study
Most coastal cities in Indonesia suffers from climate change impact such as rising sea level rise (SLR), coastal flooding, coastal erosion and inundation, submergence, and water pollution. Many models by experts have projected that sea level will rise by 25 cm to 50 cm in 2050 and 2100, which will inundate most coastal cities in Indonesia. In addition, the problem of land subsidence has exacerbated the impact of sea level rise. Semarang is one of the coastal cities which vulnerable to impact of SLR. Many poor local coastal communities are suffering most from coastal flooding and land subsidence and changing marine environment.
This project will investigate the interlinkages between the implementation of several SDGs at local level, namely goal 13 (climate action), Goal 1 (end of poverty), goal 2 (food security), and goal 11 (making cities and human settlements inclusive, safe, resilient and sustainable). It will investigate the role of local government in implementing climate change adaptation strategies and promoting SDGs include integrating the interlinked SGDs (1, 2, 11 and 13).
In addition, this project also will explore local communities participation in decision making and the role of NGOs and private sector actors in the implementation of coastal adaptation areas and promotion of SDGs.
Project Results:
Workshop 1: Climate Change Adaptation Through Integrated Coastal Zone Management: Policy Options for the UN SDG Implementation in Indonesia. http://pmb.lipi.go.id/pmb-lipi-menyelenggarakan-pelatihan-pengelolaan-zona-pesisir-terpadu-di-semarang/
Workshop 2: Role of Academic and Scientific Institutions in Policymaking for Disaster Risk Reduction and Climate Action in Indonesia – Undertaken in collaboration with Kris Berse
Workshop 3: Science Advice and Climate Change Adaptation in Addressing Sea Level Rise (SLR) in Indonesia – Held July 25th 2019 in Jakarta.
Laely's work has been rewarded by good stakeholder engagement across her workshops. As well as building networks with stakeholders and policy-makers, Laely has also focused on academic outputs, one of which is already published, with another one in development. She also provided an extremely detailed Case Study for INGSA to use, based on her research.
Following the Research Associates meeting at the INGSA Tokyo conference, we were very happy to hear that Laely and Kristoffer Berse had teamed up to run an additional workshop in Jakarta, both benefiting from the experience. Their collaboration directly led to an MOU of understanding between their respective institutions, which is a great result for the RA grant program.
Project Outputs:
Biography:
Laely Nurhidayah is a researcher at the Research Center for Society and Culture Indonesian Institute of Sciences (P2KK-LIPI) Jakarta Indonesia. She leads the law, environment, society, and natural resources research portfolios in her research center. She was awarded her PhD in Law from Macquarie University, Australia in 2015. Her PhD thesis was entitled "Transboundary Haze Pollution in the ASEAN Region: An Assessment on the Adequacy of the Legal and Policy Framework in Indonesia". In addition, she was obtained her Master of Laws (Advanced) from TC Beirne School of Law, the University of Queensland Australia and received Bachelor of Law from Jenderal Soedirman University in Indonesia.
Her research interest is in the areas of international environmental law, marine and coastal governance, forest governance in Indonesia and climate change adaptation. She has been widely published in books, journals and working papers and has attended and presented papers in various international conferences.
Prior to her award as one of INGSA Research associate Grantees in 2018, she has received several research grants and fellowships include: She was awarded the Endeavour Research Fellow 2017 on her project entitled "Coastal and Adaptation Laws and Policies in addressing Sea Level Rise (SLR) in Indonesia: In search for climate Justice." with Australian National Center for Ocean Resources and Security (ANCORS) the University of Wollongong as host institution. In 2016, she was the recipient of the Australia-APEC Women in Research Fellowship with the project entitled "Marine Biodiversity Laws in Indonesia and Australia: A comparative Study." And ANCORS The university of Wollongong as host institution.
She was also received Sumitomo research grants Japan-related Research Project USD 5,700 in 2015 with project title " Marine Biodiversity Law in Japan and Indonesia: A comparative Study." She was also awarded The United Nations Fellowship – The Law of the Sea- Nippon Japan Foundation in 2009-2010, with host institutions at the UMass Boston (August 2009- January 2010) and the UNDOALOS (Jan-April 2010) with project title "Integrated Coastal Zone Management in Indonesia: Framework assessment and comparative analysis."