East Asia Capacity Building Workshop on Biodiversity and Its Research Management – Indonesia 2019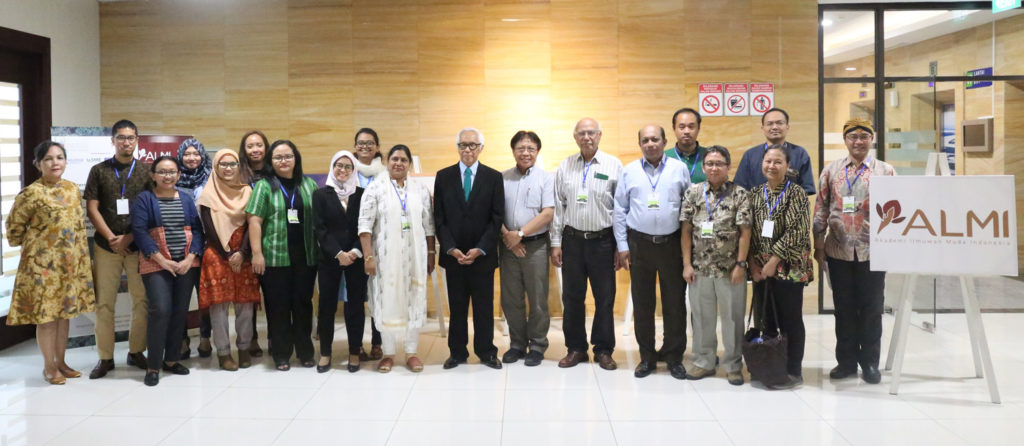 The Workshop Report and Resources are available below:
Jakarta, INDONESIA: On the 23rd and 24th of September 2019, INGSA Asia hosted a workshop themed "Science Advice in Biodiversity and Its Research Management" in Jakarta, Indonesia. The workshop was organised in collaboration with  Indonesian Young Academy of Sciences (ALMI), Indonesian Society of Microbial Ecology (InSME), International University Liaison Indonesia (IULI), Knowledge Sector Initiatives and Global Development Network.
The workshop involved plenary lectures, interactive activities and case studies related to providing science advice on biodiversity and its research management. Participants included a mix of policy practitioners, scientists and academic representatives from Malaysia, Pakistan, Bangladesh, India, Nepal, Indonesia and Singapore.
According to keynote speaker Zakri Abdul Hamid, INGSA Asia Advisor and Founding Chair of the Intergovernmental Science-Policy Platform on Biodiversity and Ecosystem Services (IPBES), up to one million plant and animal species are at risk of extinction within the next decade due to human activity. Therefore, the importance of INGSA as a platform for science-policy exchange cannot be overlooked as scientifically-informed policies are required to align the goals of environmental protection together with human development.
Read the detailed workshop report here. (Thanks to Tan Jaymi, INGSA Asia associate for preparing the report)
WORKSHOP RESOURCES:
Presentation on the Personal Journey: Science Advice in the Region by Zakri Abdul Hamid (Former Science Advisor to the Prime Minister of Malaysia)
Presentation on the Science for Indonesia Biodiversity by Dr Tatas H.P Brotosudarmo (Vice President for Science & Policy, ALMI)
Presentation on Peatlands fire & Hydrological restoration by Dr Haris Gunawan (Peatland Restoration Agency, Republic of Indonesia)
Presentation on Sharing experience: Building network with the scientist to manage biodiversity in Indonesia by Dr Lukas Laksono Adhyakso (Program Director of World Wildlife Fund Indonesia)
Case study 1 – Coralesia – Balancing Biodiversity Sustainability & Indigenous Population Interests
Case study 2 – Pulpinea – Pulpwood crisis: A potential trade-off between biodiversity & the economy
Follow INGSA Asia on Twitter, Facebook and Instagram for more information.