INGSA hosts first French science-policy cooperation workshop – 12 Sept 2023
[FRANCAIS] Le 12 septembre 2023, l'Université Bourgogne Franche-Comté a organisé le premier atelier de type INGSA en collaboration avec la Région Bourgogne-Franche-Comté, le Bureau du Chef Scientifique de Québéc et l'INGSA. Réunissant une cinquantaine de chercheurs et de membres de l'administration publique régionale autour de l'étude de cas Flodécar (adaptation de l'étude de cas Rhodécar), cet atelier a suscité une large réflexion sur les relations actuelles entre science, politique et société, et en particulier sur les postures adoptées par les uns et les autres, dans le but commun de faire avancer notre société.
Le projet a été rendu possible par le programme Science Avec et Pour la Société (SAPS) du ministère français de l'enseignement supérieur, de la recherche et de l'innovation. À la suite de cet événement, d'autres universités et régions françaises ont manifesté leur intérêt pour l'adaptation du concept afin de promouvoir le travail en réseau entre la science et les décideurs politiques.
Pour plus d'informations, contactez Lionel Maillot, Vice-président Culture et lien Sciences-Société de l'Université de Bourgogne-Franche-Comté (UBFC).
Pour plus d'informations et de photos de l'atelier, voir ici.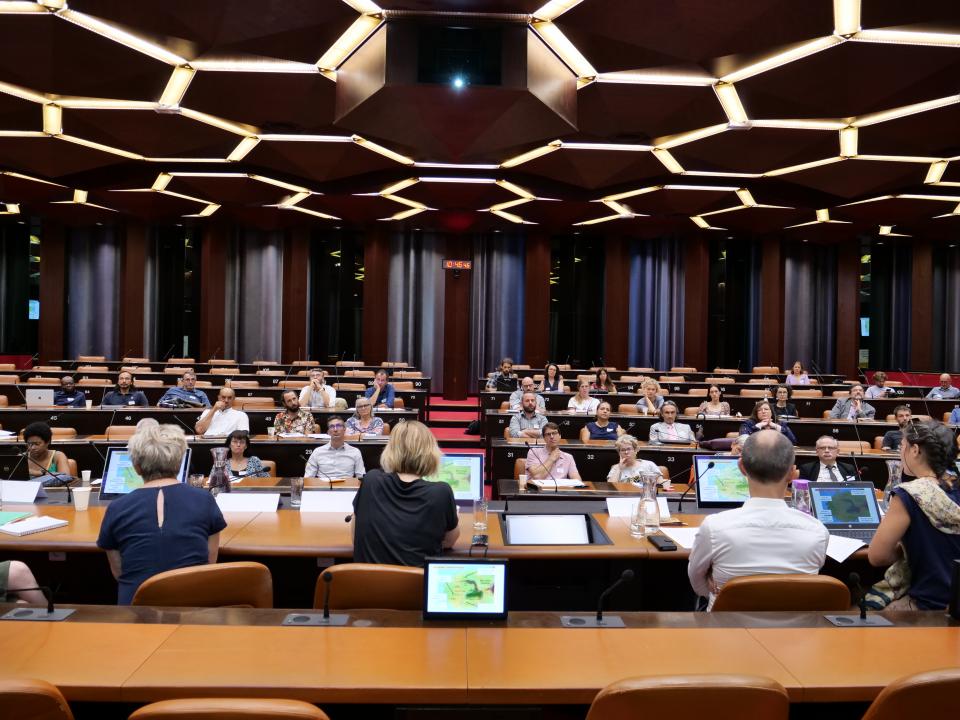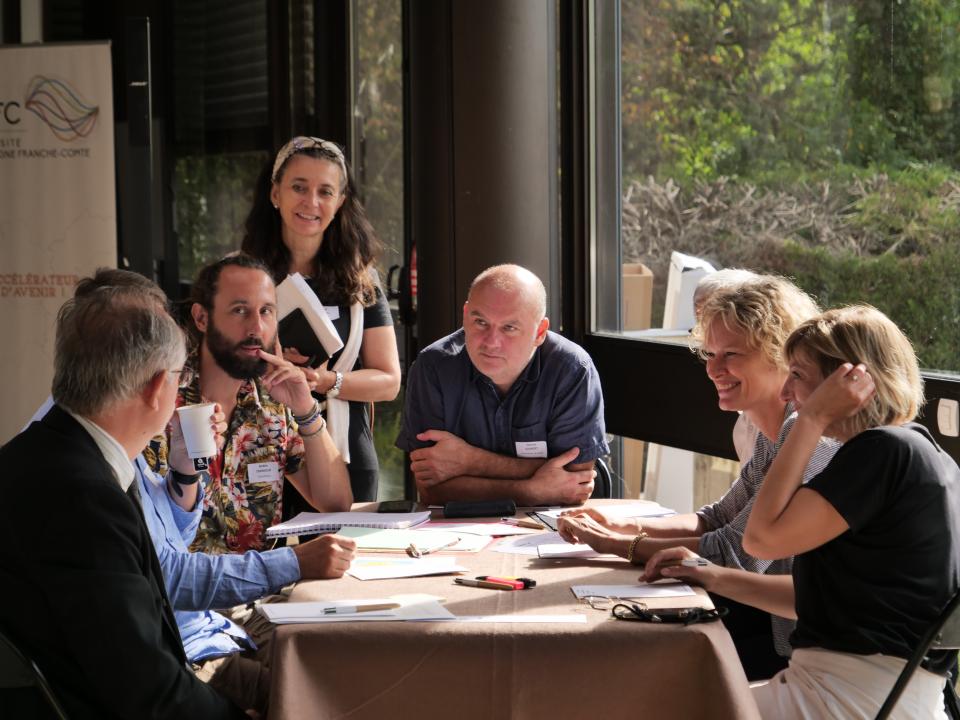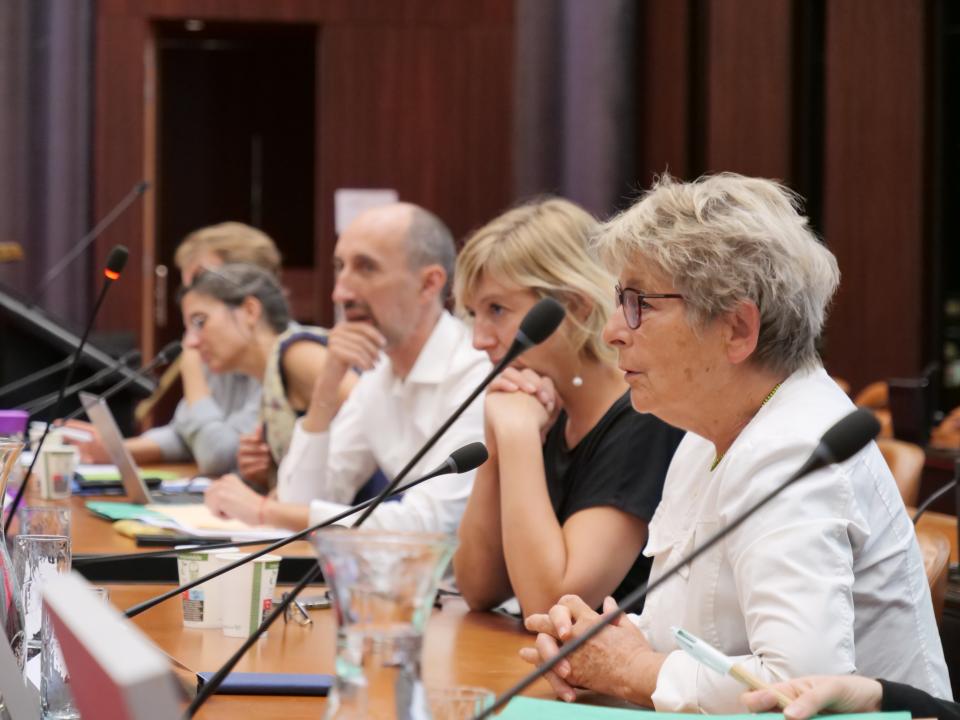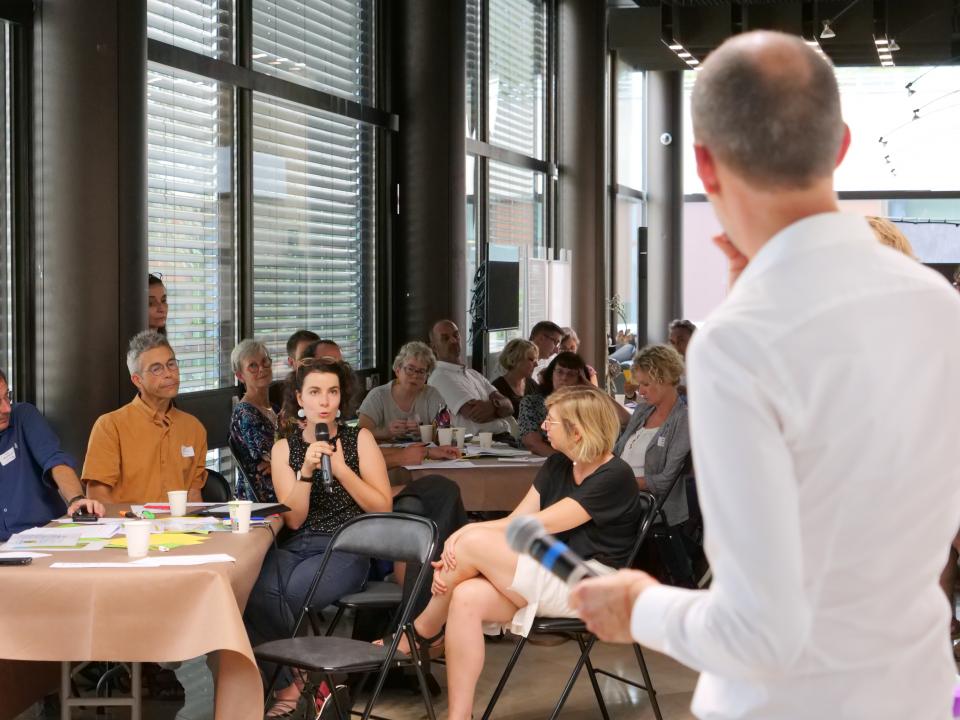 ~~~~~~~~~
[ENGLISH] On September 12, 2023, the Université Bourgogne Franche-Comté organized the first INGSA-style workshop in collaboration with the Région Bourgogne-Franche-Comté, the Office of the Chief Scientist of Quebéc, and INGSA. Involving about fifty researchers and members of the regional public administration around the Flodécar case study (an adaption of the case study Rhodécar), this workshop sparked a wide-ranging reflection on the current relationship between science, politics and society, and in particular on the postures adopted by each party, with the common aim of moving our society forward.
The project was made possible by the Science Avec et Pour la Société (SAPS) program of the French Ministry of Higher Education, Research and Innovation. Following this event, other French universities and regions have declared their interest in adapting the concept to promote networking between science and policy makers.
For further information, contact Lionel Maillot, Vice-président Culture et lien Sciences-Société de l'Université de Bourgogne-Franche-Comté (UBFC)