Grassroots Workshop – Government Science Advice in Forest Products Industry – Bangladesh, December 2019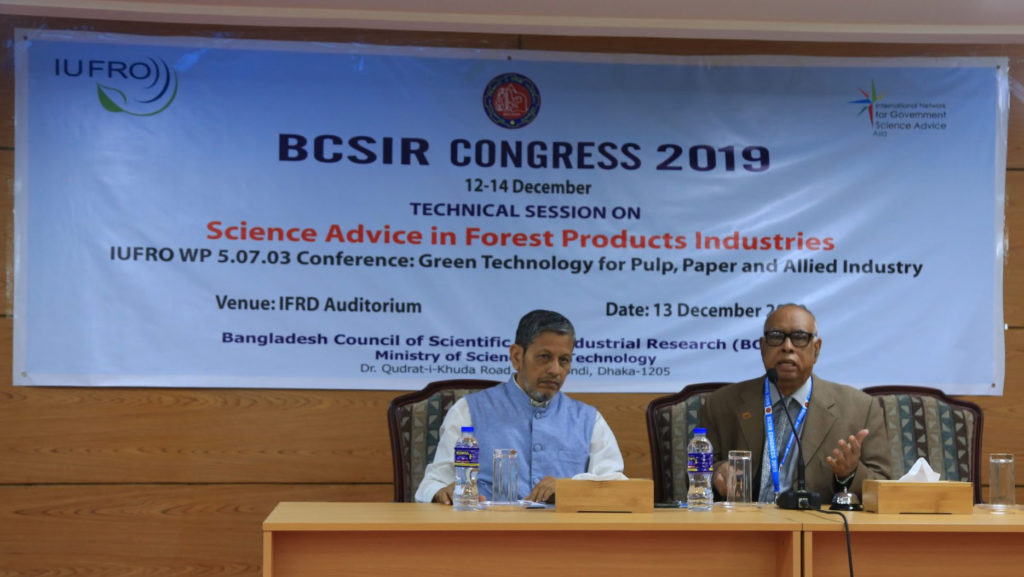 On the 13th of December 2019, a technical session on "Science Advice in Forest Products Industries" was held in conjunction with the UFRO WP 5.07.03 Conference on Green Technology for Pulp, Paper and Allied Industry held at the Bangladesh Council of Scientific and Industrial Research (BCSIR), Dhaka, Bangladesh. The session was held as one of the INGSA Asia Grassroots Promotion Science Advice Award workshops in 2019.
To read the report of the workshop, click here. The report also include the key discussions made during the technical session.
Grassroots Workshop: Received seed funding from INGSA-Asia to run a science advice workshop in their organisation.