If Covid-19 is the 9/11 Moment for Global Science Advice, What Needs to Happen Next?- Science Advice Under Pressure Conference – April 2022
Science Advisory Mechanism (SAM) & Science Advice for Policy by European Academies (SAPEA)
– Science Advice Under Pressure Conference
https://scientificadvice.eu/
Special Question-Time Debate Organised By: The International Network for Governmental Science Advice (INGSA) & The International Science Council (ISC)
14h00 – 15h30, Thursday 28 April, 2022: Room 1, 1st Floor, NHow Hotel Rue Royal 250, Brussels.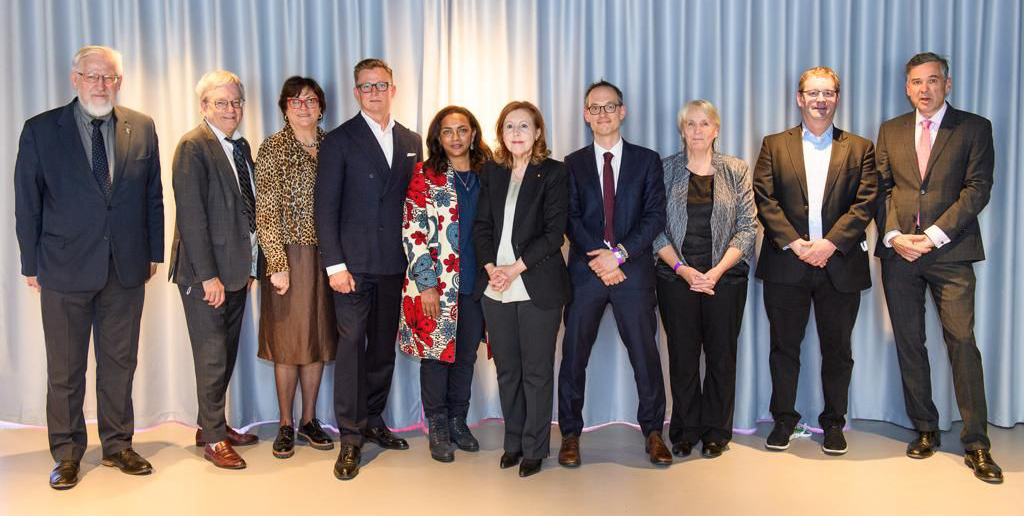 Abstract:
As the main conference concludes, this open debate unites delegates including politicians, chief science advisers, diplomats, researchers and science-interested citizens, to examine how scientific advice feeds into effective policymaking, or not. Their premise is that if the 9/11 attacks changed our lives from the perspective of state security, then Covid-19 must leave a similar legacy for the future of robust policymaking as a shared public good. Or must we accept the dumbing-down of 'evidence' and a 'snapback to normal' in our post-pandemic politics?
For those believing in the integrity of science, recent years have been challenging. Information, correct and incorrect, spreads like a virus. For those believing in STI as the oxygen of democracy, recent weeks have been harrowing. The war in Ukraine demonstrates, more than ever, that the international science establishment stands stronger together. Speakers argue that open science and data have never been more critical. They underscore what is at stake in the relationship between science and policymaking. From the medicines we take to the education we provide, this relationship and the decisions it influences, matter immensely.
The panel unpicks how science and politics share common features. Both operate at the boundaries of knowledge and uncertainty, but approach problems differently. Scientists challenge assumptions, searching for empiric evidence to determine better options. Alternatively, politicians are often guided by the demands of voters and ideology. Speakers argue that a third force has come to the fore. Grass-roots citizens are no longer passive bystanders. The complex contradictions between evidence and ideology are in the public eye. The public want to have their voices heard and demand accountability. Speakers weigh-up how lawmakers navigate between the rights and responsibilities of individuals to look after themselves, and the rights and responsibilities of states to look after their citizens.
Scientific advances in managing the pandemic are generating enormous public interest in evidence-informed decision making. Practically every country has established a much-followed advisory body. Many scientists are now considered celebrities. Nevertheless, does this carrier-wave for citizen engagement and the opportunity to advance science and funding (€ trillions invested), not risk being derailed by the threat of science being viewed as a political force?
Representing diverse international perspectives, guest discussants examine the pandemic's legacy as an exemplifier of humanity's inhumanities and interdependences. From vaccine equity and the fault-lines between rich and poor countries, the strength of international cooperation is being tested. Some societies profess intolerance for 'inequality', while providing and sometimes cherishing the legal and social structures that perpetuate and legitimatise it. Speakers address how civic freedoms, religious views, taxation, jobs, sectoral interests and culture all come into play.
Looking forward, the panel maps-out what reformed or new regional or global institutions are emerging or might be needed, where and why? How are new practices and tools such as digital technologies and AI reshaping the 'profession' of evidence-informed policymaking itself? What are the lessons and practices that must 'stick'? INGSA, ISC and their partners' shared goal is to continue open dialogues that champion the voice of increasingly better-informed citizens and civil society groups in helping co-produce knowledge and sound policy making.