Policy Strategies for a Knowledge-based Economy – Dr Teguh Rahardjo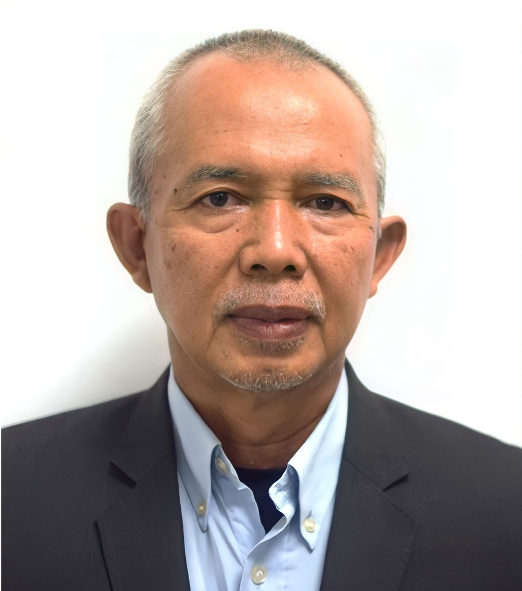 30th November 2022
Dr Teguh Rahardjo
Southeast Asia Science Advice Network (SEA SAN)
International Network for Governmental Science Advice
The INGSA Southeast Asia Science Advice Network (SEA SAN) is pleased to share a Commentary by Dr Teguh Rahardjo, SEA SAN Council Member and Vice Executive Director of the Indonesian Science Fund (DIPI). This is based on his lecture for the SEA SAN Eminent Speaker Series titled 'Policy Strategies for a Knowledge-based Economy: a Case Study of Indonesia' which was held on the 16th of November 2022. Watch the recording of the lecture here.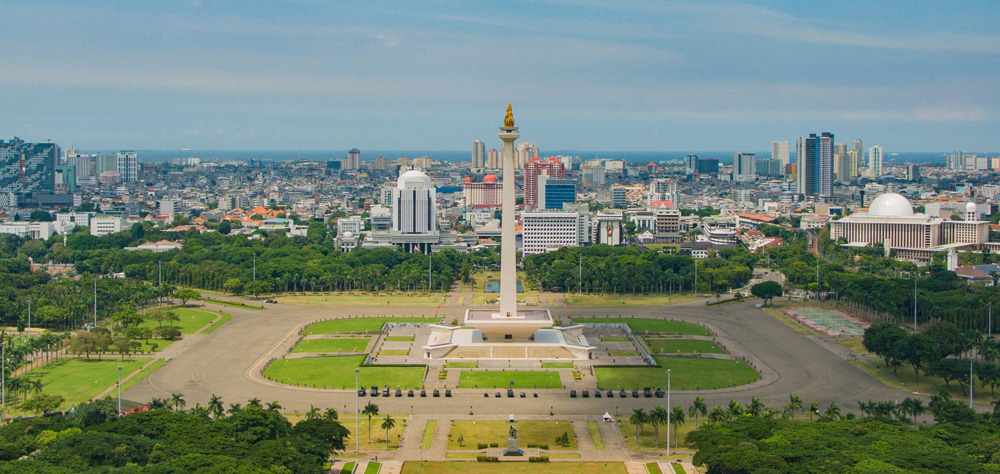 There are many developing countries that are struggling to increase their income per capita over USD 12.000 and escape from the middle income trap. Based on data published by the Cheung Kong Graduate School of Business in 23 May 20191, only 15 out of 101 middle income economies escaped the middle income trap since 1960 to 2010, including Hong Kong, Taiwan, Singapore, South Korea and Japan. Although some of the countries such as Indonesia, Brazil, Mexico, and India have a large GDP, their income per capital are still under USD 10.000. This indicates that there must be a significant problem regarding the quality of the economic growth and the distribution of equal growth within the country.
The knowledge-based economy is a system of consumption and production that is based on intellectual capital. It represents the ability to capitalize on scientific discovery and intangible assets such as worker knowledge and intellectual properties that can create economic value. On the contrary, in a resources-based economy, exploration and exploitation activities will exhaust reserves of natural wealth, cause environmental problems, and have low added-value. To increase the competency of their economy, developing countries need to consider transforming their economy to a knowledge- or innovation-based economy with high added-value.
There are several changes and improvements that need to be considered in order to escape from middle income trap and distribute growth equally throughout the country. Below are seven proposed policy strategies to boost and distribute economic growth in a country, based on a case study of Indonesia:
Change the fundamental economic policy from natural resource-based and comparative advantage to competitive advantage by increasing economy competency to develop an industry- and innovation-based economy. Capacity building to improve human resource and skill by improving education and technology infrastructure, investing in R&D, developing technology-based industries, long term commitment, continuous support system and integrated policies are key factors in this process of transformation.
Optimize exports as the driver of economic growth besides consumers spending (consumption) and investment. Exports will lead to an increase in investment, technological advancement, and import expansion. Exports facilitate international trade and stimulate domestic activities by creating employment, production and revenue. Furthermore, exports can increase intra-industry trade and help a country to integrate with the world economy. Countries with small populations in particular should consider the international market as the target for their industrial products, whereas countries with big local markets have to consider not becoming the market for technology import themselves.
Develop technology-based industries. The comprehensive industry tree and value chain need to be considered when developing the industry. This will increase the economic competency and contribute to sustained economic growth by improving productivity and employment. For example, the car industry's tree in Indonesia employs 1.3 million skilled workers. Furthermore, in order to distribute the economic growth and poverty, industry development should consider the geographics and demographics of the country. Models for a countries' economic development include the Science and Technology Parks.
Strengthen the technology capabilities of the country. Foreign technology acquisition can be considered as a strategy to accelerate technology learning in the beginning. However, the next challenges will be the development of technology assimilation capabilities and upgrading to new advanced technologies. The investment in human resources development, education and R&D infrastructure, as well as R&D programs including international cooperation, research and innovation ecosystems are considered key factors in the long-term national efforts in the development of technology capability.
Create the innovation ecosystem to accelerate the technology flow. The flow of technology from idea to commercialization involves a long route, from R&D activities, engineering and certification, market feasibility, financial frameworks and commercial valuation, IPO, to product commercialization. Most of the R&D results have gone to the 'Valley of Death'. The role of government in the beginning of the process, and the role of financial institutions to help the idea mature into a commercial product are critical. Intermediary institutions need to be built to bridge the gap between R&D institutions and industry. Science and Technology Parks can create the ecosystem in which the entrepreneurs (CEO, CTO), researchers, bankers, law consultants, product experts can meet each other and discuss everything related to product development and commercialization, which will create a channel for knowledge and technology to flow from production to absorption.
Transform the national industry from industrial-based to technology-based. Industrial-oriented policy in most of the under-developed and developing countries drive other policies including S&T policies at the beginning of economic development. During this stage, a country may formulate S&T policies that focus on building education and R&D infrastructure, funding agencies, national labs, industrial R&D, S&T Parks, intermediary institutions, etc. The next stage is to promote R&D such as through enhanced national R&D, especially through research universities focusing on technology assimilation capability, and developing technology-based industries. Universities, public research institutes, and industrial R&D should be assigned as agents of technology transfer and development. The final stage is to enhance technology innovation in which the industrial upgrading can be done through national technological capability. As this transformation will take a long time, it needs continuous support, stable political condition, integration of inter-sectoral policies, and a robust research and innovation ecosystem. Therefore, this strategy will require legal protection and must be written in the long-term national economic development plans of the country.
Strong national leadership. In order to boost innovation as a gear of economic growth, leadership that can integrate inter-sectoral policies such as financial, S&T, industrial, higher education, trade, and other related policies is needed. The leader must act as the conductor of the 'innovation orchestra' to harmonize all instruments that contribute towards innovation. Only then can the process of innovation go smoothly.
Innovation is the heart of economic development. It is a result of the advancement of science and technology, and come from the entrepreneurs who make them happen, but ultimately depends on a society's receptiveness. Transformation to a knowledge-based economy will require strong and productive knowledge clusters, capacity for technology absorption, channels for technology flow, and strategies to spread economic growth. Increasing the competency of skilled workers and building science and technology parks catalyzes the growth of local economy and generates employment opportunities. With continuous improvement, those in the region will get better jobs and salaries, while growth and poverty will become more equally distributed throughout the country.
1 Shek, C. (2019). "Aiming for the Top: Can China Escape the Middle Income Trap?" Cheung Kong Graduate School of Business (CKGSB) Knowledge. Retrieved from https://english.ckgsb.edu.cn/knowledges/china-middle-income-trap/
Teguh Rahardjo is the Vice Executive Director of the Indonesian Science Fund (Dana Ilmu Pengetahuan Indonesia (DIPI)) and was the former Deputy Minister at the Ministry of Research and Technology, Republic of Indonesia. Dr Rahardjo has extensive experience with international S&T events and activities including the ASEAN Committee on Science and Technology (COST), as well as Indonesia-US S&T cooperation, and is a Council Member of the Southeast Asia Science Advice Network. Visit www.sea-san.org for more articles from INGSA and the SEA SAN.