VIRTUAL REPORT DISSEMINATION
THE EVOLVING LANDSCAPE OF SCIENCE ADVICE IN AFRICA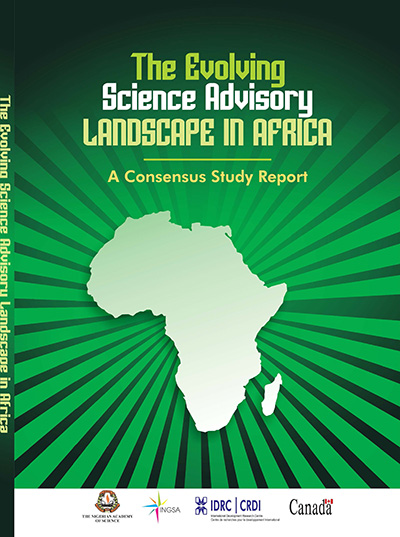 As part of INGSA-Africa's 2020 workplan the chapter undertook an extensive consensus report on The Evolving Science Advisory Landscape in Africa. The aim of the report was to better understand the current state of play and the dynamics of various national and pan-national stakeholders providing evidence and science advice to policymaking.
Now the Nigerian Academy of Science (NAS) and the Uganda National Academy of Sciences (UNAS) have teamed up to present a virtual roundtable discussion and launch of the joint consensus study report—entitled The Evolving Science Advisory Landscape in Africa — on the role of science advice and science academies in Africa. This virtual event took place on Wednesday, July 7, 2021 and hosted a range of high level academicians from across Africa.
As part of their service-oriented work, both NAS and UNAS regularly convene expert panels to interrogate and reach consensus on crucial issues in science, technology, innovation, and development in Africa. Expert panels rely on credible, verifiable, and politically neutral evidence to guide their deliberations. This report is the culmination of one such effort funded by the International Network of Government Science Advice (INGSA).