INGSA2021 – Build Back Wiser:
Knowledge, Policy and Publics in Dialogue
Montréal, Canada
30th August – 2nd September 2021
4th International Conference on Science Advice to Governments
34 sessions over 4 days | 150 Speakers from 50 countries | 2600 Registrants
You can now watch all the sessions On Demand and download the session companion pieces in the conference 'Viewpoints'
DAY 1 Sessions – Promise and Pandemic: Reshaping Science Advice
Featuring:
Prof Jeremy McNeil, Royal Society of Canada
Dr Andrea Ammon, European Centre for Disease Prevention and Control
Prof Joanne Liu, Professor of Clinical Medicine at McGill University
Prof Rafael Radi, Uruguay University of the Republic
Mr Chor Pharn Lee, Centre for Strategic Futures, Singapore
This opening plenary sets the scene for the future of science advice to governments in a post-pandemic world. The session will look to lessons from the pandemic experience that can inform the theory and practices of science advice going forward. Its intention is not to re-litigate specific pandemic actions but to identify key opportunities for science advice post-Covid. Some of the issues we might discuss are: whether crisis advice modalities can work in longer term situations and vice versa; the risks of politicisation of the science; and whether the pandemic represents a paradigm shift in the theory and practice of science advice.
Featuring:
Prof Ian Goldin, Oxford Martin School
Ms Armine Yalnizyan, Atkinson Fellow on the Future of Workers
Mr Achim Steiner Administrator of the UN Development Programme
Elder Nii Gaani Aki Inini, Dr. Dave Courchene "Knowledge Keeper of the Anishnaabe Nation
Science advice is built on a foundation of established models of knowledge production, policy-making and the science-policy-society relationship. But all of these are currently in flux. How do we provide advice in a context when foundational assumptions are changing? This panel explores key examples of changing discourses and how they intersect and interact to form new social, economic, technological and intellectual paradigms.
Featuring:
Prof Salim Abdool Karim, CAPRISA Professor of Global Health at Columbia University
Inès Hassan, Senior Projects Manager at the International Science Council
When dealing with a crisis, everybody wants certainty – citizens want reassurance, scientists want facts, policymakers want solutions. How can scientists and policymakers navigate a situation where there is no certainty, where scientific consensus can shift suddenly, and where the very foundations of understanding are in constant flux?
Salim S. Abdool Karim is a South African clinical infectious diseases epidemiologist widely recognised for his research contributions in HIV prevention and treatment. He is Director of the Centre for the AIDS Program of Research in South Africa (CAPRISA) and CAPRISA Professor of Global Health at Columbia University, USA.
For a year, Prof Abdool Karim was the Chair of the South African Ministerial Advisory Committee on COVID-19, and he joins the Horizon Stage to discuss what the lessons are from the frontline of science advising.
Featuring:
Prof Romain Murenzi, The World Academy of Sciences (TWAS)
Mr Stephen Quest, European Commission's Joint Research Centre (JRC)
Dr Yuxi Zhang, Blavatnik School of Government, University of Oxford
Dr Inaya Rakhmani Asia Research Centre at Universitas Indonesia
This panel presents an opportunity to review some of the stand-out lessons and case studies from the various international projects and mechanisms that were at the frontline of synthesising evidence for advice or have been tracking the policy responses around the world. We want to see whether there are any cross-cutting factors that influence the use of evidence in decision-making, which supersede contextual conditions (whether, cultural, sociological, institutional…)
Featuring:
Ms María Estelí Jarquín, Universidad de Costa Rica
Dr Marga Gual Soler, founder of SciDipGLOBAL
Dr Jan Marco Mueller, European External Action Service
Prof Mitsunobu Kano, Co-Advisor to the Minister for Foreign Affairs of Japan
A/Prof Mandë Holford Associate CUNY-Hunter College
The panel will explore how countries mobilised (or did not mobilise) science diplomacy – whether internationally or across jurisdictions and policy sectors. What worked and why? Were new structures created? Will they endure? How did science diplomacy fare against domestic imperatives? Were the ideals of science diplomacy met or were they compromised under crisis? How has our thinking about science diplomacy changed?
Featuring:
Dr Bill Colglazier, Editor-in-Chief of Science & Diplomacy
Prof Teatulohi (Lohi) Matainaho, Chief Science Advisor – PNG
Prof Corien Prins, Netherlands Scientific Council for Government Policy (WRR)
Prof Mark Ferguson Chief Scientific Adviser to the Government of Ireland
For countries with a Chief Science Advisor (CSA), the pandemic cast a direct (and sometimes harsh) spotlight on this role. With the pandemic as a lens, this special event panel will discuss the different models, mechanisms and challenges of CSA roles. Where do different mechanisms excel, is there an 'ideal' model for a CSA role, what other structures need to be in place for a CSA to be effective, and are there any myths that need to be dispelled?
Featuring:
Ms Theres Paulsen, Network for Transdisciplinary Research
Dr Jose Siri, Wellcome Trust Our Planet Our Health Programme
Ms Ana Maria Hernandez Salgar Chair of IPBES
Prof Naoko Ishii, Center for Global Commons
Prof Nebjosa Nakicenovic, EC Group of Chief Science Advisors
This panel will turn the spotlight on how science produces knowledge and evidence to advise governments and public decision-making. The type of science that can get us through wicked problems has been called 'post-normal' and 'transdisciplinary'. It is the plurality of inputs and the synthesis of findings that is key, but this is hard work and our current culture and structures of knowledge production and sharing don't support it. Covid showed us glimpses of what is possible. Can we build on those successes and institutionalise transdisciplinarity?
For the first time, INGSA is delighted to present a curated collection of today's most innovative and compelling new models and practices at the science/policy interface. Don't miss any of these snapshots for state-of-the-art insights on what works today and what's coming next!
Featuring:
Mehrdad Hariri, Canadian Science Policy Centre
Anna-Maria Arabia, Australian Academy of Science
Diego Quirós, University of Costa Rica
Katrina Lawson, Oxford University Clinical Research Unit
Alexandra Middleton, Oulu Business School, University of Oulu
Science Advice for Policy by European Academies (SAPEA)
Andrew Millar, CSA for Environment, Natural Resources and Agriculture, Scotland
DAY 2 – Foresight and Resilience: From SDGs to Emerging Technologies
Featuring:
Dr Jean Lebel, International Development Research Centre
Prof Steven Hoffman, Director of the Global Strategy Lab
Prof Elizabeth Jelin, Senior Researcher at CONICET
Dr Montira Pongsiri, Save the Children, Member of the SEA SAN
Prof Ilona Otto, Wegener Center for Climate and Global Change
This panel will explore new types of science advice and how it can be utilised by policymakers to address the societal elements of our sustainability challenges. How can knowledge from the social sciences and humanities complement technological and physical scientific advice, and what happens when they challenge one another? It is also an opportunity to address the different types of social science that contribute to solutions from different perspectives.
Featuring:
A/Prof Sujatha Raman, Centre or the Public Awareness of Science, ANU
Ms Gabriela Ramos, UNESCO
Prof Frederic Bouchard, Université de Montréal
Prof James Wilsdon, Research on Research Institute (RoRI)
This plenary will explore the need for science advice to effectively engage publics as much as policy makers and politicians. For policy issues to gain traction with politicians, a public swell of support is often needed. How can science advice work both inside and outside of these contexts, to build as well as maintain trust and legitimacy on all sides? What are the chains of trust within the system and how can they function when transparency is not possible? What successful examples can we learn from?
Featuring:
Mami Mizutori Special Representative of the UN Secretary-General for Disaster Risk Reduction
Prof Robin Grimes, UK Ministry of Defence Nuclear CSA
Collective resilience can be considered the capacity of a community or society to rebound after adversity. Yet as the world faces increasing natural and climatic threats, the resilience of all communities is being put to the test. Both the Global South and Global North are facing regularly record-breaking floods, fires and droughts. The challenges to our collective resilience are increasingly complex and are affecting greater numbers of people. Building resilience and reducing disaster risks must be based on equity informed by science, and go hand-in-hand with achieving the Sustainable Development Goals (SDGs). Yet we're less than 10 years away from the deadline set down for 2030.
Mami Miztori is the head of the United Nations Office for Disaster Risk Reduction (UNDRR) and a Special Representative of the United Nations Secretary-General (SRSG) and she joins INGSA2021 to discuss the role that evidence and policy have in protecting our common future.
Featuring:
Dr Jeff Kinder, Institute on Governance
President Francisco Sagasti, Former President of Peru
Ms Jeanette Kwek, Centre for Strategic Futures, Singapore
Dr Claire A. Nelson, The Future Forum
Dr Martin Müller, Geneva Science and Diplomacy Anticipator
The concept of 'foresight' has been in and out of fashion with governments for decades, and the science community has been calling attention to long-term issues for even longer. Yet, the world was still unprepared for Covid-19 in the same way that we will be surprised when the impact of climate change and other SDG challenges begin to accelerate through cumulative impact cycles. Why do successive governments fail to act? Does science advice have a role in accelerating a meaningful anticipatory response to long-term systemic issues?
Featuring:
Ms Eeva Hellström, Sitra, the Finnish Innovation Fund
Dr Albert van Jaarsveld, International Institute for Applied Systems Analysis
Dr Catherine Mei Ling Wong, LRF Institute for the Public Understanding of Risk
Ms Andria Grosvenor, CDEMA
Mr Abdoulaye Gounou, Bureau of Public Policy Evaluation in Benin
Complex risk assessment is one of the fastest growing areas for which governments seek advice, yet there are no standard approaches. Identifiable megatrends such as climate change, digitalisation and changing demographics are increasingly better understood, but their interaction, their interacting sub-processes and the layers of vulnerability that they expose risks of a different order. How should science advice respond?
Featuring:
Vanessa Sung, Office of the Chief Science Advisor of Canada
Arthi Ramachandran, Canadian Commission for UNESCO
Josée Maurais, Québec's Chief Scientist's Intersectoral Student Committee
Madison Rilling, Director Talent & Outreach, Optonique
Binyam Sisay Mendisu, UNESCO
Sivani Baskaran, Toronto Science Policy Network
A wide range of perspectives and expertise are necessary as we tackle the global challenges of tomorrow. Among these perspectives are those of next generation researchers (NGRs), whose unique experiences can help tackle the issues of today, while keeping an eye on the future. This session brings together speakers from six NGRs groups : Canadian Commission for UNESCO's Youth Advisory Group, Québec's Chief Scientist's Intersectoral Student Committee, Canada's Chief Science Advisor's Youth Council, the Global Young Academy, the Toronto Science Policy Network, and Science & Policy Exchange. The panel will highlight the strengths of different advisory structures, and provide recommendations to institutions on how to include NGR voices in their decision-making processes.
Featuring:
Prof Anna Davies Trinity, Centre for Smart and Sustainable Cities
Prof Edgar Pieterse, African Centre for Cities
Ms Alice Charles, World Economic Forum Geneva
Mr John Mauro, City of Port Townsend, Washington
Prof Marie-Christine Therrien, Cité-ID Liv­ing Lab
Cities are increasingly the key implementer of international, national, and local policy. They are where policy and theory intersect directly with people's lives. This panel will explore the challenges encountered, and the practical solutions deployed, at the 'pointy end' of the Sustainable Development Goals, for example to fight against climate change. Is science advice sufficiently vertically integrated to truly "think globally and act locally"?
For the first time, INGSA is delighted to present a curated collection of today's most innovative and compelling new models and practices at the science/policy interface. Don't miss any of these snapshots for state-of-the-art insights on what works today and what's coming next!
Featuring:
Mehrdad Hariri, Canadian Science Policy Centre
Primal Silva, Canadian Food Inspection Agency
Zakri bin Abdul Hamid, South-East Asia Science Advice Network
Christian Arnault Emini, Prime Minister's Office in Cameroon
Florence Gauzy Krieger and Sebastian Goers, RLS-Sciences Network
Elke Dall and Angela Schindler-Daniels, EU Science Diplomacy Alliance
Alexis Roig, SciTech DiploHub
DAY 3 – Evidence and Democracy: Sustaining Trust in a Challenging World
Featuring:
Dr Vladimír Šucha, UNESCO
A/Prof Kira Matus, Hong Kong University of Science and Technology
Prof Maria da Graça Carvalho, Member of the European Parliament
Prof Roger Pielke Jr, University of Colorado Boulder, EScAPE project
Mr Jean-Philbert Nsengimana, The Commons Project Foundation
This plenary panel will take a critical look at our current systems of science advice and consider any assumptions we might be making about the robustness of our mechanisms and structures. What happens when the very foundations the system is built on 'fail'? What role do formal and informal advice play in balancing systems under stress? How can knowledge still provide value to the political system when the politics and/or the public are antagonistic?
Featuring:
Kristiann Allen, Executive Secretary of INGSA
Peter Gluckman, Founding Chair of INGSA
Rémi Quirion, Chief Scientist of Québec; President of INGSA
Just as the world is undergoing a great transition, the next phase in INGSA's journey is also set to begin! As we bring to a close the Anglophone component of the INGSA2021 program, the Founding Chair of INGSA, Sir Peter Gluckman will reflect on INGSA's incredible first five years, as well as introduce the next phase in its governance and direction. Don't miss this closing plenary for some awards, memories and a sneak peek of INGSA's bright future!
Featuring:
Prof Daniel Sarewitz, Emeritus Professor, Arizona State University
Prof Sabina Leonelli, Philosophy and History of Science, University of Exeter
Even before the pandemic, the role that robust knowledge and experts played in our democracies was a complicated one. Technology, globalisation, demographic change, and other major shifts in all of our lives feel like they have been moving faster than the collective processes we put in place to understand and deal with them as societies. The solutions to these issues are likely to be as complicated as the problems.
Prof Daniel Sarewitz has been the Editor-in-Chief on Issues in Science and Technology and has written for some of the most prestigious journals and magazines in the world. Recently retired from Arizona State University, Prof Sarewitz joins the INGSA Horizon Stage to discuss the challenges, opportunities and risks for evidence in democracy.
Featuring:
A/Prof Manuela Fernández Pinto, Universidad de los Andes
A/Prof Heather Douglas, Michigan State University
Mr David Mair, Joint Research Centre of the European Commission
Prof Dr Asma Ismail, Academy of Sciences Malaysia
Making space for public values in science advice to government is heralded as a protection against technocracy, and yet the legitimacy of scientific knowledge derives from endorsement by peers, not the public. Is there a need for a new approach within science advice to better prepare for the tensions of pluralistic policy-making?
Featuring:
Prof Marc Saner, Institute for Science, Society and Policy
Amb Marina Kaljurand, Member of European Parliament
Dr Lassina Zerbo, Emeritus Secretary of the CTBTO
Prof Yoshua Bengio, Mila, Université de Montréal
Dr Muhammad Adeel, Pakistan Ministry of Foreign Affairs
One of the key roles of a government in a democracy is to use regulation to protect and empower its citizens. When it comes to technology, the rate of innovation is accelerating and there is a need to anticipate and regulate quickly. Many of the biggest current debates (from emission reduction to vaccines to AI and beyond) stem out of regulatory science. Is it now the most volatile area for democracy today?
Featuring:
Prof Elisa Reis, Federal University of Rio de Janeiro
Prof David Budtz Pedersen, Humanomics Lab, Aalborg University
Dr Claire Craig, Queens College, University of Oxford
Dr Lewis Collins, One Earth Journal
Knowledge exchange and knowledge brokering involves a wide range of stakeholders, calling for trust and collaboration between science, industry, policy and society. What are the tools and structures needed to make knowledge brokering more effective, particularly within the context of sustainability and climate change. How is knowledge circulated, co-created and communicated? What is the role of traditional academic knowledge systems alongside new digital and public tools and how can they be used meaningfully and responsibly? What role does communication play in how is evidence picked-up and where do policy makers source their knowledge and insight from to define realistic pathways towards net-zero? Do we have the right partnerships, collaborations and skill sets being deployed in pursuit a more sustainable future for the planet?
Featuring:
Mr Jurgis Vilcinskas, European External Action Service
Prof Dr Shirley S. Ho, Nanyang Technological University
Prof Dominique Brossard, University of Wisconsin-Madison
Prof Peter Halligan, Chief Scientific Advisor of Wales
Ms Kate Wilkinson, Deputy Chief Editor, Africa Check
The aim of this panel is to examine how the tools of misinformation exploit social tensions, knowledge uncertainties and structural inequities to undermine evidence-based arguments for collective public action (e.g. reducing our reliance on fossil fuels or getting vaccinated). Is misinformation about scientific issues a symptom or a driver of the problem? How can science advice respond?
For the first time, INGSA is delighted to present a curated collection of today's most innovative and compelling new models and practices at the science/policy interface. Don't miss any of these snapshots for state-of-the-art insights on what works today and what's coming next!
Featuring:
Mehrdad Hariri, Canadian Science Policy Centre
Nancy Goucher, University of Waterloo's Water Institute
Andy Stirling, Science Policy Research Unit, University of Sussex
Aline Villarreal, Ministry of Environment of Mexico City
Emily Hayter, INASP
Seyed Shahmy, National Science and Technology Commission, Sri Lanka
Timo Maas, PBL Netherlands Environmental Assessment Agency
DAY 4 – Science Advice in the la Francophonie
Featuring:
Alexandre Fasel, Federal Department of Foreign Affairs, Switzerland
Shamila Nair Bedouelle, UNESCO
Marc Schiltz, Luxembourg National Research Fund; Science Europe
Caroline Quach-Thanh, Université de Montréal
What does the practice of science advice look like in the governments of Francophone countries? What challenges do they face, as they often find themselves at the interface between government and civil society? This roundtable aims to provide a concrete look at science advice practices in various contexts (national, regional, sub-regional, municipal) in the Francophonie.
Featuring:
Mona Nemer, Chief Science Advisor of Canada
Rémi Quirion, Chief Scientist of Québec; President of INGSA
Madiagne Diallo Scientific, Economic, Social and Environmental Council of Senegal
Governments call on many experts and advisors to inform their decision-makers in the development and implementation of public policies. In the Francophonie, what is the situation with respect to scientific knowledge? What sources do they draw on? How do they call upon experts from government, academia or non-governmental organizations?
Featuring:
Claire Trottier, Administrative Committee, Trottier Foundation
Jean-François Delfraissy, Scientific Council COVID-19, France
Cécile Tremblay, Centre Hospitalier de l'Université de Montréal
Francine Ntoumi, Congolese Foundation for Medical Research
We are in the midst of a large-scale pandemic. Yet for many countries, COVID-19 is not the first major public health crisis. Some have experienced severe outbreaks of malaria, tuberculosis and Ebola in the not-too-distant past. What initiatives have helped to limit the spread and to provide relief to populations? How do experts, governments and civil society actors work together when the health system fails? How do we assess international collaboration (North-North, North-South, South-South) and partnerships to ensure that the synergy of scientific knowledge benefits communities?
Featuring:
Alain Fuchs, Université Paris Sciences et Lettres, France
Sylvana Côté, Observatory on Children's Education and Health
Rahma Bourqia, Higher Council of Education Training and Research, Morocco
Koumbou Boly Barry, Special Rapporteur on the Right to Education
Education is a key to reducing social inequalities, alleviating poverty and ultimately enabling economic development. For more than 20 years, the architects of the Millennium Development Goals, the Sustainable Development Goals, UNESCO, UNICEF, the OECD, the OIF and the World Bank, among others, have called on scientific knowledge to deploy a whole arsenal of means and resources to educate youth and develop their employability. How do governments use research findings to help ensure quality education? What factors do they consider before implementing changes in practice? Is the research always contextually appropriate?
Featuring:
Tounao Kiri, Institut de la Francophonie pour le développement durable
Éliane Ubalijoro Sustainability in the Digital Age, Future Earth
Jean-Pascal van Ypersele, Intergovernmental Panel on Climate Change
Hindou Oumarou Ibrahim, Chad's Roving Ambassador for Climate
Despite the advancement of scientific knowledge to fight climate change and to promote sustainable development and biodiversity, how can we explain that words and intentions do not translate into convergent action on all continents with greater speed and intensity? What factors can explain this difference between inertia and willingness to act? Is science one of them? Do countries with a slower response face particular challenges in the science-policy interface?
Featuring:
Henri Monceau, International Organization of the Francophonie (OIF)
Lyse Langlois, International Observatory on the Societal Impacts of Artificial Intelligence and Digital Technology (OBVIA)
Karine Perset, OECD Artificial Intelligence Policy Observatory
Lacina Koné, Smart Africa
Digital technology and artificial intelligence (AI) have been, are, and will continue to be vectors of change and radical transformation in our societies. The progress of science has brought about a quantum leap in these technologies over the last few decades. Not a single sector of society remains untouched. New AI applications can be beneficial for improving people's lives, but they also have insidious repercussions on private life and on the acceleration of social inequalities. How have states adapted their practices and laws to keep up with this new reality? How is scientific knowledge and evidence being integrated into the processes for developing public policies that serve to regulate the impacts of this driver of modernity? Can science also influence governments to regulate the dominance of GAFAM?
Featuring:
Marie-Pier Élie, Science Journalist, Canada
Claire Trottier, Administrative Committee, Trottier Foundation
Alain Fuchs, Université Paris Sciences et Lettres
Henri Monceau, International Organization of the Francophonie
Tounao Kiri, Institut de la Francophonie pour le développement durable
Éric Montigny, Research Chair on Democracy and Parliamentary Institutions
Feedback from the four session chairs with the main ideas that emerged from the discussions in each workshop.
Featuring:
Michel Audet, Former Deputy Minister, Ministère des relations internationales et de la Francophonie du Québec
Laurent Fabius, Constitutional Council of the French Republic; Former Prime Minister of France
Louise Mushikiwabo, International Organization of the Francophonie
Discussion between experienced practitioners on the day's topics in order to identify common challenges and propose solutions for the political action needed to bring about change in the world of science advice.
Featuring:
Michèle Boisvert, Delegate General of Quebec in Paris
Slim Khalbous, The Francophone University Agency
François William Croteau, Borough mayor of Montréal's Rosemont–La Petite-Patrie
Cities, towns and communes play a key role in delivering services that directly impact the quality of life of residents. These services include health infrastructure access, mobility, recreation, housing and urban development. Municipalities are also major players in crisis management and researching solutions to local issues, such as public health, the fight against climate change, sustainable development, challenges related to immigration and social equity. How can governments benefit from the universities that are located in their municipalities? How can city networks and university networks collaborate to make meaningful contributions?
Featuring:
Prof Remi Quirion, Chief Scientist of Québec; President of INGSA
Final Plenary of INGSA2021, with an announcement of a new INGSA Special Interest Division on Science Advice across the Francophonie
Humanity's greatest societal, technological and political challenges are exposed at the intersection of science and policy, and the COVID-19 pandemic has made them even more visible.
From increasing epistemic risk to decreasing public trust in institutions and expertise, many complex and interrelated threats have been accelerated by the virus in the context of rapid digitalisation, social inequalities, and political polarisation. This is shifting the theory and practice of science advice to governments.
There is no singular future trajectory for the field, but a multiplicity of possible pathways which address the diverse contexts and the dramatic shifts in the relationship between science, policy and civil society.
The INGSA2021 conference was a 4-day interactive hybrid conference, hosted by the Chief Scientist of Quebec, in collaboration with the Chief Science Advisor of Canada. Over 2600 people registered, with hundreds joining the plenaries, panels, workshops and satellite events over the course of the congress.
As well as engaging, thought-provoking panels, the provides cutting-edge short essays that have been published as companion pieces to each of the sessions. This Viewpoints document is available to download and read right now
INGSA2021 will also featured Academic 'Digital Posters', Innovations in Science Advice sessions, Keynote Interviews, and more.
A suite of Satellite Workshops took place from the 7th-9th August, on a wealth of topics including: Academic publishing in a crisis, protecting independence in science advice, Open Science, and an interactive online case study of science advice in action! You can see all the satellite events here.
INGSA2021 was organised by: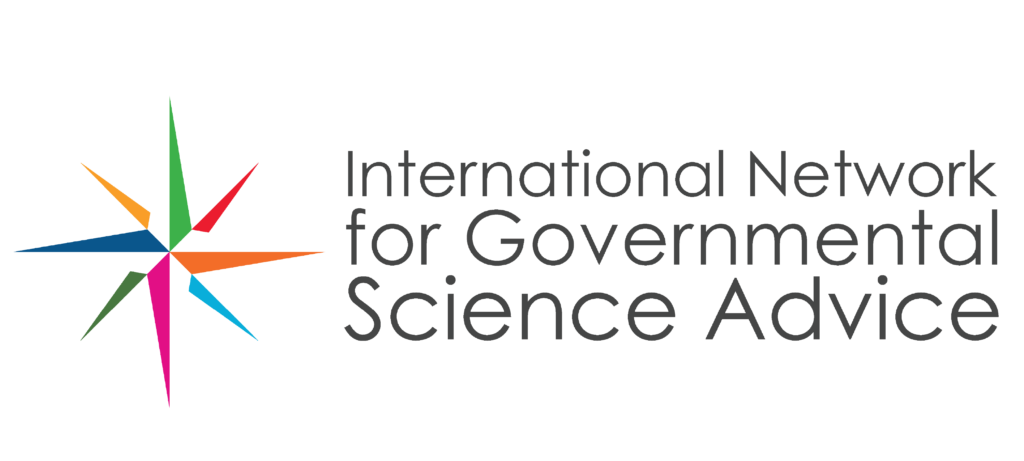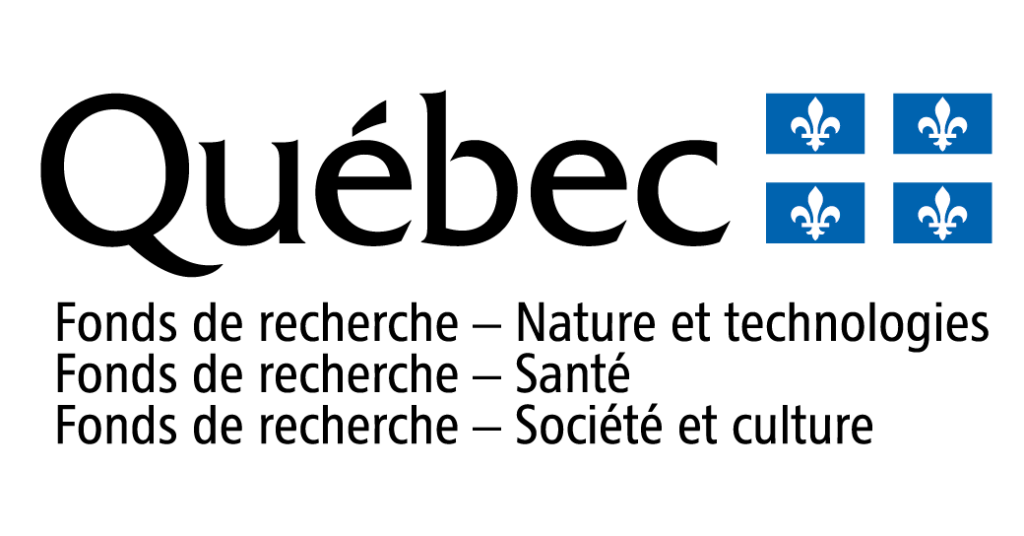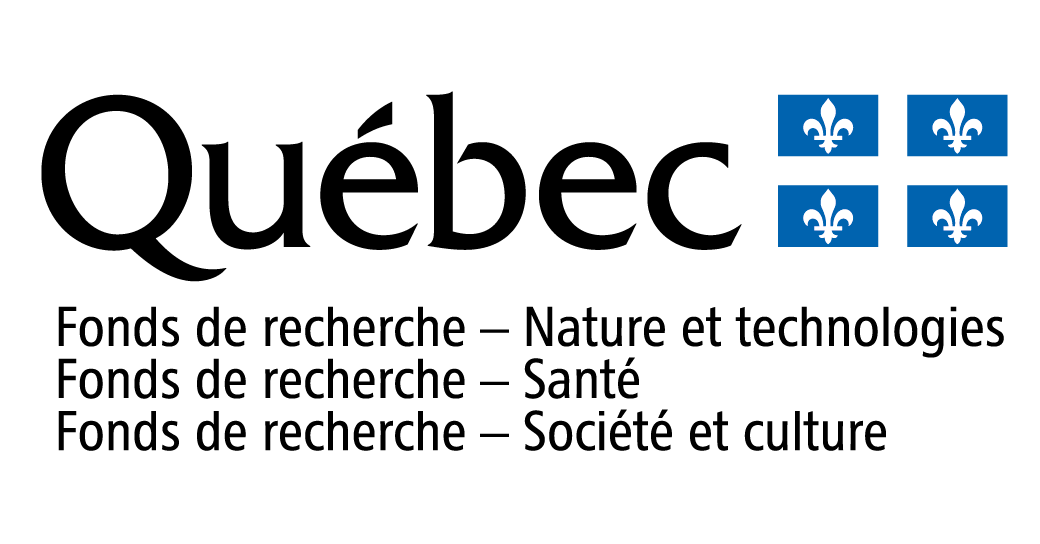 Primary Themes:
Promise and Pandemic: Reshaping Science Advice
The Covid-19 pandemic has revealed a lot about evidence-informed advising globally. We have seen established institutions fail, while new and ad hoc efforts show promise. What structural changes might be needed at different levels? What does 'inclusive science advice' look like? Is it even possible? In what ways does context matter?
Foresight and Resilience: From SDGs to Emerging Technologies
Long before Covid-19 changed our lives and livelihoods, the challenges of unexamined digitalisation, climate chaos and biodiversity loss, to name a few, posed significant collective risks. Their drivers are multiple, interacting, and now entangled with pandemic effects. So too are their impacts. How can science advice help to ensure preparedness – not just for crises, but for all of the societal transitions that sustainable development demands? Is a new kind of science advice is needed?
Evidence and Democracy: Sustaining Trust in a Challenging World
Science advice, no matter how inclusive, well-organised and ably-delivered, increasingly struggles with misinformation and mistrust. Yet its role in democracies seems more crucial than ever. What practices and principles should underpin trust and legitimacy in science advice? How can deliberative and other democratic processes better cope with uncertain knowledge, coupled with the need for speed?
__________
INGSA would like to thank the INGSA2021 Programme Committee, that has been supporting the development of the conference despite a year of disruptions
Conference YouTube Playlist