Southeast Asia Science Advice Network (SEA SAN)
Many countries do not have strategic, best-practice workflows for the uptake of scientific evidence for policymaking. In 2021 INGSA launched a landmark pilot project – the Southeast Asia Science Advice Network (SEA SAN) – for the sharing of knowledge and experience between senior-level decision makers, academics and professionals in the region.
A key feature of the SEA SAN is the Policy Intelligence Platform which serves as an online platform to facilitate collaboration and discussion between network members in real-time.
Five Southeast Asian countries (Indonesia, Philippines, Thailand, Vietnam, and Malaysia) were selected for the pilot study of the SEA SAN. It is hoped that the SEA SAN will expand to all Southeast Asian countries, and become an entrenched regional institution for science advice which can be mobilised quickly in case of transnational crisis in the future.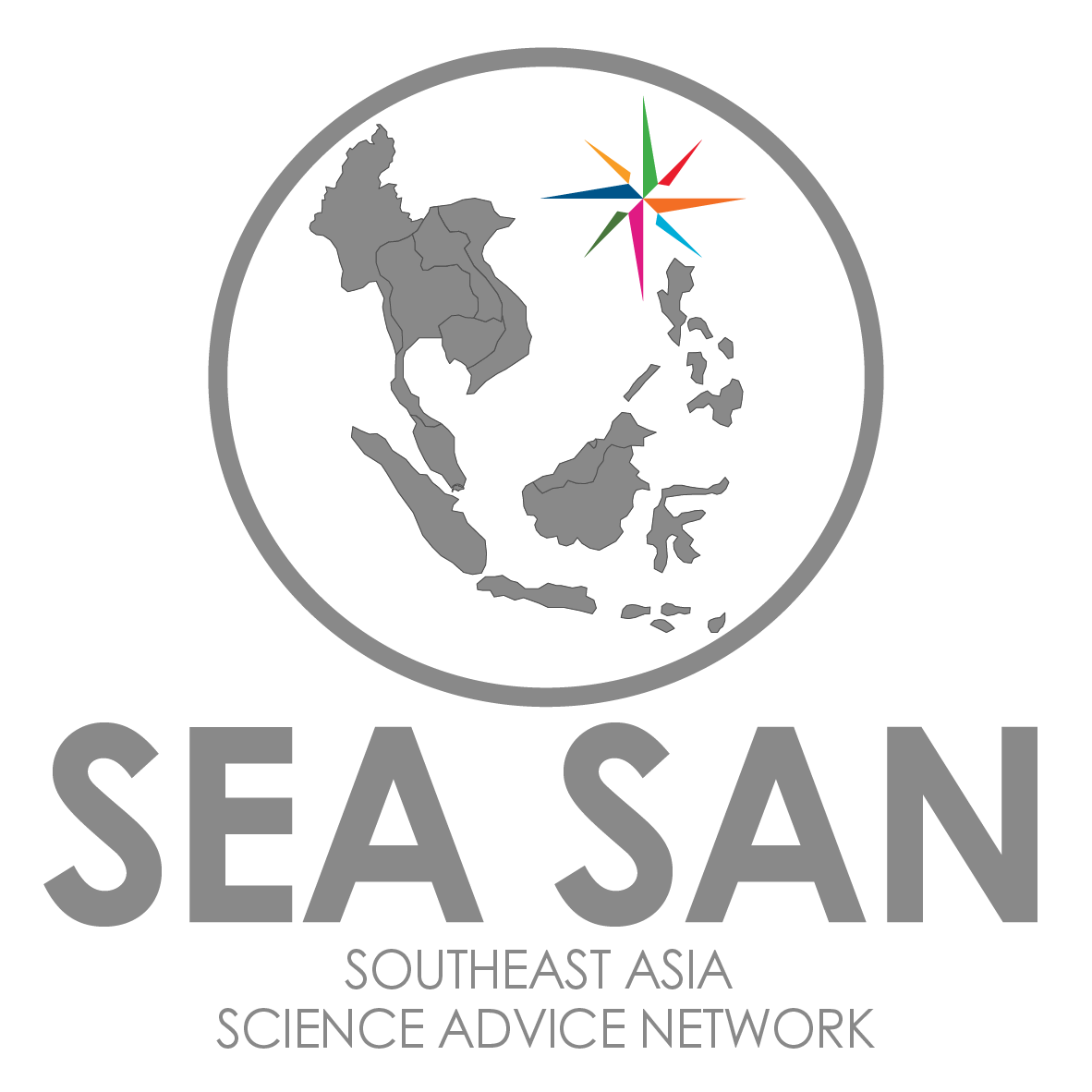 The SEA SAN's main goal is to structure and strengthen direct evidence-to-policymaking pathways in Southeast Asia, particularly on areas of shared regional concern within the framework of the UN Sustainable Development Goals.
Specific goals include to:
The SEA SAN Policy Intelligence Platform provides information sharing capacity for SEA SAN Council Members and also public insight into the activities of the network.
Structure of the SEA SAN
The SEA SAN is Chaired by Professor Zakri Abdul Hamid, Former Science Advisor to the Prime Minister of Malaysia and Patron of the INGSA-Asia Regional Chapter, and is guided by the SEA SAN Council which consists of experienced members of National Commissions and/or Ministries in the region.
The network is supported by the SEA SAN Working Group, as well as the INGSA-Asia Regional Chapter based in Sunway University, Malaysia, and the INGSA Secretariat based in the University of Auckland, New Zealand.
The SEA SAN Working Group
SEA SAN Eminent Speaker Series