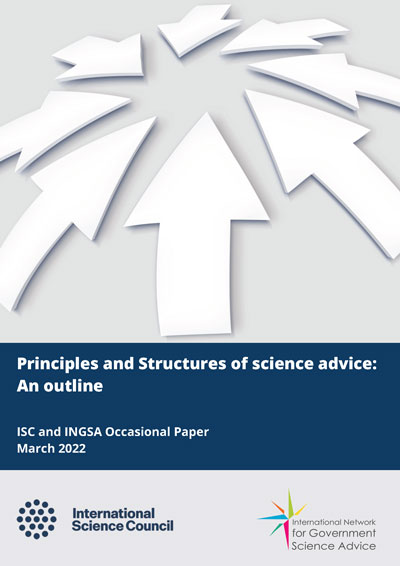 ISC and INGSA Occasional Paper: Principles and Structures of Science Advice – An Outline
From both supply and demand perspectives, science advice for policy has come
to be seen as both informing policy solutions and underpinning the public trust necessary to
implement them successfully.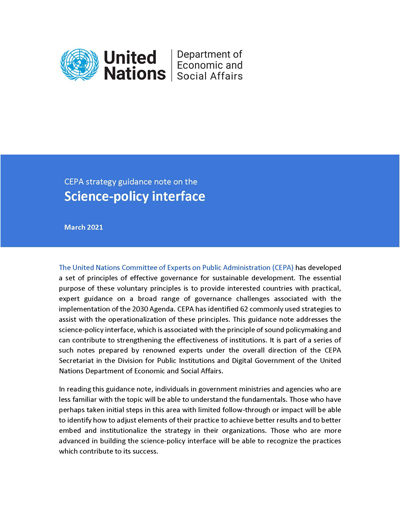 The United Nations Committee of Experts on Public Administration (CEPA) requested that INGSA provide a Strategy Guidance Note on evidence-to-policy mechanisms to enable public administrators to understand the foundational strategies they can operationalise.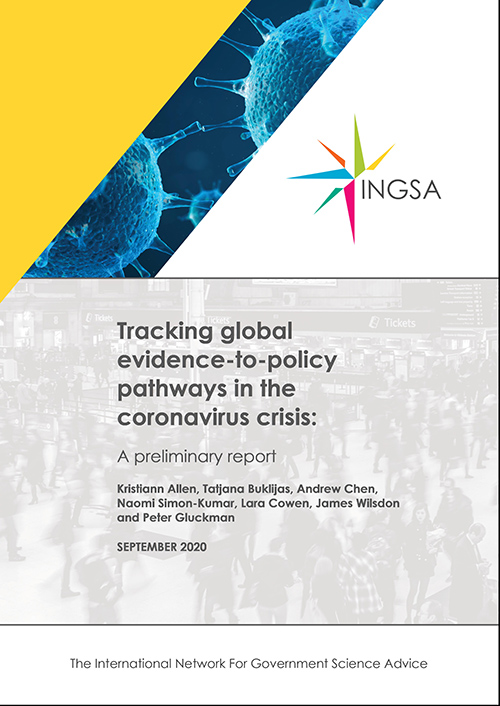 Tracking Global Evidence-to-Policy pathways in the coronavirus crisis
A preliminary report in Sept 2020 on the findings emerging from the INGSA Covid Policy Tracker.
In the early stages of the pandemic, INGSA led the data collection response on evidence-to-policy pathways in national covid responses around the world.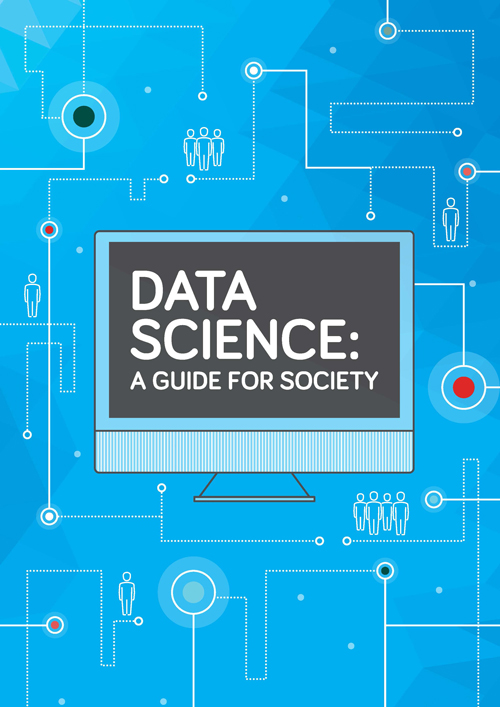 A collaboration of Sense About Science UK, Elsevier, and INGSA.
It aims to explain the language of data science and highlight the key questions to ask those people using data science as evidence. Issues of quality of data
analysis, rejecting hype, recognising
what's useful, and the importance of transparency.
Resource Library – Reports
Title
Summary
Tags
Link
Flipping the Science Model: A Roadmap to Science Missions for Sustainability – ISC

Both natural and social sciences have made significant contributions to our understanding of the challenges …

ISC

,

Mission-Based Science

,

SDGs

,

Sustainability

G20 Chief Science Advisers' Roundtable (G20-CSAR) – Mar2023 – Meeting Documents – Press Release – Video

In March 2023, Ramnagar, Uttarakhand hosted the First Meeting of G20-Chief Science Advisers Roundtable (G20-CSAR), …

2023

,

Chief Science Advisor

,

G20

,

India

,

One Health

Global Commission on Evidence to Address Societal Challenges Report – 2022 and 2023 update – 7 Languages

The Evidence Commission report (released in January 2022, along with an executive summary) had two …

2022

,

2023

,

COVID19

,

McMaster Forum

,

Report

Science Advice Ecosystems in France, Portugal and Greece – Joint Research Centre Reports

During September 2022, the European Commission's Joint Research Centre (JRC) has published the three external …

2022

,

Ecosystem

,

Europe

,

European Commission

,

Evaluation

,

France

,

Greece

,

JRC

,

Portugal

Evidence-informed policy making – Building a conceptual model and developing indicators 2022 – EU Report

In principle, the application of available scientific evidence to policy making should improve its quality. …

2022

,

Ecosystem

,

Europe

,

European Commission

,

Indicators

,

Principles

Assessing national institutional capacity for evidence-informed policymaking: the role of a science-for-policy system – Kathryn Oliver 2022

This report sets out a conceptual map for potential elements of a science-for-policy advisory ecosystem. …

Ecosystem

,

Europe

,

European Commission

,

Indicators

,

JRC

,

Principles

INGSA-LAC Report: El papel del conocimiento científico en la formulación de políticas en Colombia – 2022

El papel del conocimiento científico en la formulación de políticas en Colombia, in collaboration with …

2022

,

Colombia

,

INGSA Report

,

Report

The Evolving Science Advisory Landscape in Africa – INGSA-Africa Consensus Study – 2020/21

The INGSA-Africa Consensus Study Report – The Evolving Science Advisory Landscape in …

Ecosystem

,

Global South

,

INGSA Report

,

INGSA-Africa

,

Research

,

Stakeholders

Modelling for Sustainable Development Goals (SDGs): Overview of JRC models

Abstract: Evaluating the potential impacts of each policy on all sustainability dimensions (economic, social and …

2020

,

Europe

,

European Commission

,

Modelling

,

SDGs

INGSA-Africa – 2020 Research Survey on the role of scientific knowledge in Policymaking: Researcher & Policymakers perspectives

Overview of Survey The research project carried out under the commission of the International Network …

2020

,

Africa

,

INGSA-Africa

,

Report

,

Survey

Interlinkages and policy coherence for the Sustainable Development Goals implementation: An operational method to identify trade-offs and co-benefits in a systemic way

Abstract:The broad scope and complexity of the Sustainable Development Goals (SDGs) constitute a new challenge …

2019

,

Ecosystem

,

Europe

,

European Commission

,

JRC

,

Policy

,

SDGs

Data Science: A Guide for Society – Sense About Science, Elsevier and INGSA Report – 2019

…

2019

,

Data Science

,

INGSA Report

,

Report

,

Technology

INGSA Report on Digital Wellbeing: Implications for research, policy and measurement

INGSA Research Report – Digital Wellbeing – Understanding wellbeing in the context of rapid digital and associated …

2018

,

Digital Wellbeing

,

INGSA Report

,

OECD

,

Technology

The Place of Research-based Evidence in Policymaking – Technopolis report 2015

This report discusses the use of research-based evidence in policymaking. It is based on interviews …

2016

,

Europe

,

Report

,

Research